Bin Companies Cork: Find Your Waste Collection

When looking to change waste collection suppliers, our options can seem a little daunting or confusing. Who should you go with, why should you change and what are the options for bin companies Cork can offer you? This guide aims to give you all of the information you need to get started, and learn more about why changing bin companies is important for you, and your wallet. Let's get started.
Setting up your waste service? Give us a call!

Let our utilities expert help you get set up on a great deal for your bins!

Ad
Sorry, we're closed right now!

We're currently closed but please leave us your number and we'll give you a free callback as soon as we'open!

Ad
Why should I consider changing suppliers?
Good question. When we take out services, be it for gas and electricity, phones, or waste disposal, it is easy to become comfortable with the service we receive. However, this complacency is often to our detriment, as by remaining with the same service provider, it is easy to lose perspective on the market and fail to identify when you are overpaying.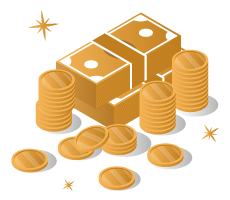 For example, if a household changes occupancy, such as if the little ones aren't so little anymore and have left for university. Now that your overall waste output has significantly decreased, there is no point in paying for a large service when you can reduce, and significantly lower your waste collection bills.
Or perhaps you have moved home. All waste collection providers in Ireland only operate within a certain area. For example, the providers you may have been used to seeing in Dublin are unlikely to extend their coverage area to Cork, and vice versa.
One way or another, be it out of the need to save money, change the type of service you receive, or to check out who services your area, sooner or later a change of companies is inevitable, and so you need to know your options. Now let's get started checking which bin companies cork can offer you.
How can I find out which companies are available in my area?
The most valuable tool that you have at your disposal is the one you are already using, the internet. By simply loading up your browser and inputting "Bin Companies Cork" or similar, a range of results will appear. Now, this is where the fun begins… Currently, there are very few refuse collection comparison sites. This means that unfortunately, you may have to trawl through each individual site, input your details, and check out their prices one by one.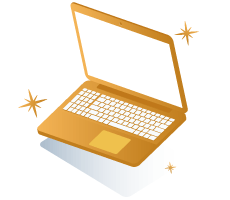 If computers aren't an option, then your local Golden Pages or Citizens Information Centre should also be able to provide you with an idea of who you can contact, and what services are available. Of course, another great source of information is to ask your local neighbours and friends about who they are with. This will let you know who service the area, and importantly what their customers think of their services.
Before you start on the task of hunting down the bin companies cork can offer, it is important to consider what exactly you need out of your service. A few examples of criteria to consider are:
What is my budget?
How much waste do I output, and can I reduce this further?
How often do I need my waste collected, and which bins do I actually need?
What type of collection service works for my home: pay by weight, pay by lift, or standard service?
For more ideas on how you can manage your waste and its disposal, check out this waste disposal guide for some great tips and info
Which companies cover Cork?
Now that we have considered our criteria, it is time to dive into your options. This list provides an idea of some of the most common and largest bin companies Cork has to offer. By no means an exhaustive list, however, these are the names you are likely to come across, and who have been serving the citizens of Cork reliably for many years.
Now, here are your primary options.
Healy S Blue Bin
Country Clean Recycling
DMC Waste & Recycling
When making contact with your preferred company, remember to check if they cover your exact area. While all of the above companies cover Cork City, some of them may not cover the areas further out in the greater county and towns.
Setting up your waste service? Give us a call!

Let our utilities expert help you get set up on a great deal for your bins!

Ad
Sorry, we're closed right now!

We're currently closed but please leave us your number and we'll give you a free callback as soon as we'open!

Ad
Factors to consider when deciding which of the bin companies Cork can offer is the right one for you?
Now hopefully you have narrowed down your search, to just a couple of choices, let's have a look at a couple more criteria that could help you make that final decision.
| Supplier Name | App? | Open Hours | Trustpilot/Google Rating |
| --- | --- | --- | --- |
| Wiser Bins | No | Mon-Fri 9 am - 5 pm | 2.2/5 |
| Enva | Yes | Mon-Sat 9 am - 6 pm | 5/5 |
| Greenstar (Panda) | Yes | Mon-Fri 8.30 am - 5.30 pm | 2.1/5 |
| DMC Waste & Recycling | No | Mon-Fri 8 am - 6 pm | 4/5 |
| Healy S Blue Bin | No | Not Listed | No Data |
| Country Clean Recycling | Yes | Mon-Fri 9–11am, 11:15am–1pm, 2–5pm | 2.1/5 |
This data, however, should be taken with a pinch of salt. Review facilities such as Trustpilot and Google Reviews are useful for gaining an insight into what customers think of their service, but such platforms more often tend to be used to raise existing issues. As a rule, people are more prone to complain rather than praise publicly, so this can distort results. Many reviews are often subjective or lack context, so they may not all reflect the true reality of the scenario.
Many of these companies also offer further services such as skip hire, waste recovery, business management and more, meaning that some of the reviews submitted may not refer to the bin companies Cork services, but another facility.
How can I get in touch with the bin companies Cork has?
Now importantly, how you can get in touch with them. Below are the primary contact details for the companies that we have discussed. In addition to these contact methods, most of these companies also provide a contact form on their website. These can usually be found on their main contact page, and allow you to input your basic contact details, along with the nature of your query. A member of staff will then get back to you when they are able to.
With the exception of Healy S Blue Bin, all of these companies have social media pages in which customers can keep up to date with supplier notices, and additionally submit queries.