Rent a room scheme Ireland 2021
Staying in accommodation that is too large, or finding yourself with unused rooms? Then the little-known rent a room scheme could be for you. Read on to find out about how easy it can be, and what tax relief you could be entitled to.
---
---
Can you rent out a room tax-free?
Yes, surprisingly enough you can. In fact, as long as the property you are renting a room out in is your normal residence, you won't have to pay any tax on rent received when the gross amount comes under €14,000 per year.
Note that the amount of €14,000 must also include money received for services provided that are related to renting the room out, e.g. extras for prepared food, laundry, ironing etc. If you receive more than €14,000 then you will be liable to pay tax on the total amount, not just the amount exceeding the exemption limit.
---
Can you claim rent a room relief?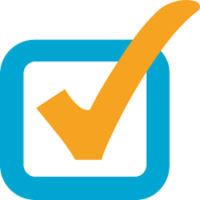 In order to claim rent a room relief, the home you are renting out a room in must be:
Located in the Republic of Ireland.
Have been your sole residence for the year you are claiming tax relief.
You do not necessarily have to own the property you're claiming rent a room relief for, you could also be a tenant who is subletting a room. This does not apply to the case of Housing Assistance Payment tenants, in which case you must be the property owner.
If you are claiming rent a room relief you cannot deduct any other expenses from your rental income, such as wear and tear allowances. However, you can opt-out of applying for rent a room relief for a certain year in order to make other deductions when it is beneficial. To opt-out for a tax year, you will need to notify Revenue in writing before the tax return due date for that year.
Rent a room relief does not affect non-rental income-related taxes or benefits such as mortgage interest relief.
You may not apply for rent a room relief if you are renting out the room in your home to your child or civil partner, if you are using the room for short-term lettings (e.g. Airbnb) or if you are receiving money through a company for use of the room on an ongoing or occasional basis.
From January 2019, the rent a room scheme tax relief cannot be applied to rental income from letting periods under 28 consecutive days. However, this can be waived in the case of student accommodation, four-day a week digs, and respite care lettings.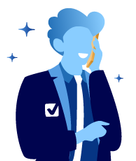 Selectra can help you find the best local deals for your home.
Our energy experts help you pick the right gas and electricity tariffs.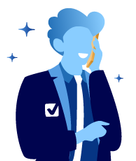 Save money on your energy bills with Selectra.
Selectra is currently closed. You can leave your phone number and get a free callback.
---
What about the law and renting a room out?
If you're thinking of renting a room in your home to bring in some extra cash, you'll need to keep in mind that it will not be covered under landlord and tenant law.
However, if you're renting out a self-contained flat, such as a granny flat or a floor with a separate entrance, then that does come under landlord and tenant law.
As there is no landlord or tenant law governing rentals under the rent a room scheme, it could be a good idea to agree to some lodger rules in advance with the tenant. These rules should be put in writing and signed by both the landlord and the tenant, with each keeping a copy.
Items which should be covered or mentioned in the rules could include:
The duration of the tenancy.
How much notice either party should give.
Rent (how much, how often it should be paid, how often the amount can be reviewed).
The manner of paying rent - by cheque, standing order, bank transfer etc.
What exactly is included in the rental fee (bills, additional services etc.).
If bills are not included in the rental fee, how they are to be divided up.
Rules regarding daytime or overnight visitors.
What sort of noise level s are permissible.
How payments and additional expenses should be recorded.
Whether the property is smoking or non-smoking.
Even though there is no tenancy agreement in place, there are still some basic legal guidelines which should be followed.
Tenants in rent a room accommodation are not entitled to tenancy agreements and thus will only receive "reasonable notice" if the landlord decides to end the rental agreement.
However, tenants can refer to the Small Claims Procedure if there is a dispute, for example, regarding retention of or deductions from the deposit.
The rent a room scheme could be particularly useful for all parties concerned in "digs" style situations.
What are "digs"?Digs usually refer to a common renting situation used by university students where they stay in rented accommodation during the week and go home at the weekends.
The advantage of digs is that it is cheaper for students to rent a room for twenty days a month than thirty, additional services such as laundry and evening meals are commonly included, and landlords will have the house to themselves at the weekend.
---
Homeowner guidelines
As a homeowner, you have the right to:
Set the rent, which should be in line with generally applicable rates.
Receive payment on the agreed date.
Review the amount of rent to be paid every 12 months (notifying the tenant in advance).
Retain part or all of the security deposit if the tenant leaves without the agreed notice, if there are unpaid bills or rent arrears, or if there has been property damage caused outside of normal wear and tear.
You do not have the right to:
Enter the lodger's room without the express consent of the tenant.
Retain any of the tenant's belongings for any reason (including unpaid rent).
---
Moving into a house under the rent a room scheme?
Will you receive the same rights as tenants in rental properties, or be entitled to apply for accommodation grants? Subject to personal circumstances, tenants under the rent a room scheme can apply for:
Housing Assistance Payment (HAP).
Rent supplement.
Tax relief on rent paid.
---
HAP and rent a room relief
If you have tenants who qualify for Housing Assistance Payment, the local authority will directly pay rent to you. In order to do so, you will need to provide certain documents and details such as:
The amount of monthly rent.
Bank account details.
Undertakings regarding rental accommodation standards and tax compliance.
Proof of property ownership.
A property inspection will usually be carried out within 8 months of receiving a HAP payment, to ensure that it meets the minimum standards for accommodation.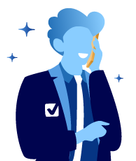 Selectra can help you find the best energy offer for your home.
Save money for what's important. Don't overspend on Energy.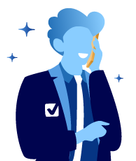 Save money on your energy bills with Selectra.
Selectra is currently closed. You can leave your phone number and get a free callback.
---
How can I claim rent a room relief?
Rent a room relief is claimed for the previous year when filing a tax return. Tax returns can be completed and filed online via the Revenue MyAccount Service (for PAYE taxpayers) or the Revenue Online Service (ROS) for self-employed citizens.
Relief can also be claimed by filing a paper tax return through your local tax office. Rent a room income should be recorded in the "Exempt income section of the tax return form. There is a four-year limit to claim relief, so if you have already accidentally paid tax on your rental income, you may still have time to claim all or some of it back.