Log Cabins Ireland: Are They an Option for You?

Are log cabins the answer to the perennial problem of affordable housing? What are the pros and cons of living in a log cabin in Ireland? How much do they cost, and are they environmentally friendly? Read on and find all the answers so you may determine if log cabins are for you.
---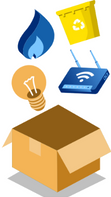 Tired of calling different companies? Set everything up at once!
Save time on calling your different utility companies by calling Selectra and getting your energy, broadband and waste in one hassle-free call!
Selectra is currently closed. You can leave your phone number and get a free callback.
What Is Considered a Log Cabin in Ireland?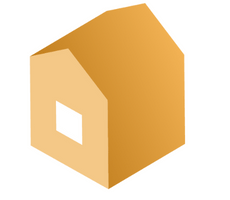 While in Ireland we generally distinguish between log cabins and sheds in terms of size, it's actually the exterior thickness which determines the denomination.
Sheds are less permanent structures, and the thickness of the exterior wooden panels tend to run between 7mm to 1.8cm. This is quite thin, and might do in a pinch to keep your garden tools dry, but would not be suitable as a permanent residence to move into.
A residential log cabin in Ireland is a much more substantial structure, with external timber cladding generally ranging from a thickness of 1.4 - 1.35cm. Its cladding tends to be thicker, starting from around 4.4 cm.
If you would like to live in a log cabin, there are a few other factors apart from the wall thickness you need to consider. See details below in the planning permission section.
Did you know?One metre3 of wood can absorb up to 350 litres of carbon emissions.
Do You Need Planning Permission for Log Cabins in Ireland?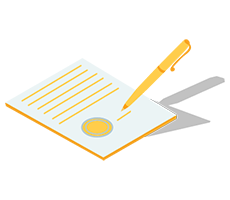 If you are planning on building a log cabin with over 25m2 of inhabitable space, then yes, you will need planning permission.
There is a bit of a grey area in Irish law for log cabins as some wooden structures do not require a concrete foundation to lay on. This means that it can be easier to get planning permission for one as it falls outside the limitations of classifying a residence as a permanent residential log cabin structure.
Anything built over a concrete pad or foundation will require planning permission.
Constructions under 25m2 do not require a planning permission as it is considered non-dwelling properties. However, this means it could not be used as your main residence.
As always we strongly advise you to consult with the council of the area you wish to build in, before buying any land, log cabin, or commencing construction.
[custom__block:cta-bundle-with-waste]
What Type of Log Cabin is Best?
Like anything, which type of log cabin is best will depend on your individual needs, budget, and intended use. We look at the five main types of log cabins so you can determine which one suits you best. The main types and features are:
Single-room log cabins.
These can be used for residential purposes, such as studio-style apartments, but are more commonly used for small holiday properties. They are becoming more common at "glamping" and non-traditional hotels. These tend to be the most economical type and are easy to maintain. The smaller size and lack of privacy are their drawbacks.
Multi-room log cabins.
These are very suitable for living purposes and can reproduce the living dimensions of most average-sized houses. Multi-room cabins address the drawbacks of single-room homes, offering more space and privacy. The inconvenience is the higher cost and using more garden space.
Garden log cabins.
Commonly built as an addition to an existing home, used either as sun houses, playhouses, offices, or sheds. Garden log cabins come in different sizes, from single-room to loft, and even two-storey cabins. They are ideal as a summer house or for putting up guests in the garden, providing more privacy for long-stay visits.

Price will depend on the size you prefer although they tend to have a little more 'glam' feel in their design compared to single and multi-room cabins.

Log cabin extensions.
Contrary to garden log cabins which are a clear separate building to the main residence, the log cabin extension is added to an external wall of your existing home.

A log cabin extension is a fast and economical alternative to a traditional house extension.

Bespoke log cabins.
These are custom made cabins. Perfect to get exactly what you want for your home. As you can all imagine though, as everything is tailored to your exact tastes, this is the most expensive type of log cabin on the market.
What Are the Pros and Cons of Log Cabins?
Despite the different types of residential log cabins available, we list below the common advantages and disadvantages of these wooden homes.
What Are the Advantages of Log Cabins in Ireland

|   | Advantage | Description |
| --- | --- | --- |
|   | Environmentally friendly | Wood is a slow-growing, clean, renewable material to construct with. Concrete, on the other hand, has a large carbon footprint, being responsible for nearly 7% of global carbon emissions*. Much less concrete is used in the construction of log cabins than in regular buildings, as concrete is only required for the foundation. |
|   | Long-lasting | Timber homes can be very long-lasting. Europe's oldest log cabin is in Schwyz, Switzerland, currently 735 years old and still going strong! |
|   | Inobtrusive | Wood homes blend more easily with the Irish landscape. |
|   | Quick | Log cabins are quick and economical to construct and are also easy to make energy-efficient (although this will also depend on the construction company). Your new home could be yours in a matter of weeks rather than months. |
|   | Less mould or damp | Due to the speed with which a log cabin can be built, the frame of the house is exposed to the elements for much less time. This reduces the possibility of mould or mildew. |
|   | Warmth | The new prefabricated timber cabins can be easily kept warm by taking advantage of the natural thermal mass of wood. Log homes can retain up to 40% more warmth than traditional houses** making them an energy-efficient solution. |
|   | Breathable | Not only do log cabins keep the heat in, but wood is also naturally breathable and allows air to circulate more efficiently. This also helps avoid damp problems. |
*Source: Global Cement and Concrete Association.
**Source: Timber Living Ireland
What is thermal mass?Thermal mass refers to the property of materials which enable them to absorb and store heat.
What Are the Disadvantages of Log Cabins in Ireland
 
Disadvantage
Description

 

Maintenance
Wooden houses require more extensive maintenance than traditional houses. Stained wooden exteriors will need to be redone every few years and painted exteriors will need to be repainted more often than traditional house exteriors.

A closer eye will need to be kept on the overall condition of your home, as damp wood left untreated can quickly spread rot.

 

Termites
Although termite infestations are rarely heard of in Ireland, they remain a possibility and could damage the structure of your new home.

 

Water
Unfortunately for wooden houses, in Ireland, we have a lot of rain. As wood can absorb water and warp or rot, log cabins need to be raised off the ground and have overhanging eaves so that water runs off instead of pooling and damaging the structure.

 

Insurance
Not all insurance companies cover residential log cabins in Ireland at the moment, although that could change as they become more popular.
How Long Do Log Cabins Last in Ireland?
As we have seen in the advantages section, a log cabin that is well-treated and maintained can last a lifetime! Think of a wooden boat, despite being in the water, one can last forever when well cared for.
In Ireland, Timber Living averages the log cabin lifespan to over 60 years.
Other Tips To Help You Decide If a Log Cabin Is Right for You
If you're still not sure whether or not a log cabin is for you, consider:
Visiting open days at log cabin construction companies.
Call a local cabin provider and ask to see showroom cabins.
Find a log cabin to rent in Ireland. Websites such as Airbnb have a multitude of wooden cabins available. Renting a residential log cabin beforehand will allow you to truly decide whether you could live in a timber house or not.
If your main motivation for considering buying a log cabin is financial, you could also look at a tiny house.
How Much Are Log Cabins in Ireland?
There are a lot of factors to consider to determine how much the average log cabin costs in Ireland. Generally speaking, these are much more affordable, getting a lot of support as a solution to Ireland's housing crisis especially for first-time buyers. We divide the question into two main categories below, second-hand cabins and new-built cabins.
Second-Hand Log Cabins for Sale in Ireland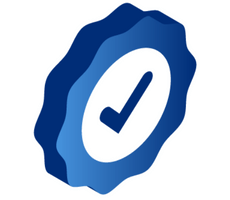 Buying an existing cabin is a great solution as there is no wait time for the construction to be done and you see exactly the home you will have.
As log cabins used for residential purposes are laid over a foundation, they cannot be transported to a new lot like a mobile home. As such, the price tag is often more affected by the value of the lot than the cabin itself. Here are some good websites to shop around for second-hand log cabins in the country:
Can I Get a Mortgage for a Log Cabin?
Most banks will not give you a mortgage to finance your log cabin. Generally speaking, since log cabins are not considered valuable assets that will make the bank a profit in the future due to their lower cost, banks will not want to offer mortgage terms. However you might be able to take out a loan from a bank or credit union in order to finance your log cabin.
What's the Average Cost of a New Log Cabin?
The cost of a new log cabin in Ireland will depend on the type of cabin you choose as seen previously. To get a general idea of the cost, we provide a range for each type of log cabin below:
Single-room log cabins.
Prices can start as low as €5,000 to €27,000 for larger room cabins.
Multi-room log cabins.
The range is much larger as it depends on how many rooms you prefer to have. The price range can be as low as €8,000 to €80,000 for multiple room designs.
Garden log cabins.
As these tend to have a bit more style than other types of cabins, prices vary from €8,000 to €17,000 for small separate garden extensions.
Log cabin extensions.
As log extensions depend on the work done, most contractors provide a guide price that ranges from €600 to €750 per square metre for this type of work.
Bespoke log cabins.
Here the sky can be the limit! Expect to start at least with a €20,000 budget to have everything customised to your tastes.
Where To Buy Log Cabins in Ireland?
You can refer to our cost of second-hand log cabins section to search for an existing home. There are a multitude of builders that have log cabins for sale in Ireland, each with their area of expertise. We list here some of the main log cabin craftsmen in the State:
Where to Find Log Cabins for Sale in Ireland
Log House: Offers garden, single-room, multiple-room, and bespoke cabins.
Eco Home: Offers every type of log cabin except for extensions.
Premium Log House: High-end log cabins.
Irish Log Cabins: Has every type of cabin imaginable.
FAQs About Log Cabins in Ireland
How can I finance buying a log cabin?
As with tiny houses, getting a mortgage for a log cabin can be a tough proposition. You may be able to either organise a loan or some log cabin construction companies, such as Eco-home, have partnerships with financial institutions and can arrange financing.
How long does it take to build a log cabin?
In general, once a customer has paid the down payment, new log cabins can usually be constructed within an 8-12 week period.
How do you heat a log cabin?
Log cabins can be heated much the same way as regular houses. The easiest installation options tend to be stoves, but oil heating and gas heating systems are also options.
A well-insulated log cabin should be relatively easy to keep warm in winter and cool in summer. Log cabins with adequate insulation can be easily brought up to an A3 BER (Building Energy Rating).
Can a log cabin be insured?
Like all good things in life, not only can a log cabin be insured, it definitely should be. While some companies will insure your new timber abode without any difficulties, not all will.
Your construction company should be able to provide you with a list of brokers prepared to insure your new acquisition at a price comparable with that of a "regular" house's insurance.
In some cases where the cabin is located on the grounds of an existing property, you may be able to include the dwelling in the insurance policy of the main building as an annex or "granny-flat".
[custom__block:compare_utilities_banner]