Netatmo Smart Thermostat: Reviews and Prices

Smart Thermostats can help you reduce your energy bills and give you full control over your heating. If you are looking for a Smart Thermostat for your home, you have likely heard the Netatmo brand name thrown around. But what does the Netatmo Smart Thermostat do? How much does it cost and is it any good? Get all these answers and more below in our Netatmo Smart Thermostat Review.
---
What Is the Netatmo Smart Thermostat System?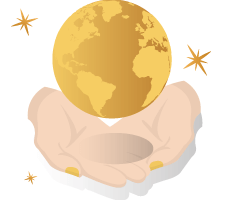 The Netatmo Smart Thermostat is a Wi-Fi-enabled device that automatically adjusts heating and cooling temperatures in your home. You can even bring changes to your home temperatures while you are away! Doing so will reduce your energy waste and, consequently, help you save on your energy bills as well as help with the environment.
Due to the harsh winters in Ireland, the SEAI estimates 61% of all energy used is for heating your home and another 19% for water heating.
Research shows that, on average, customers can save between 10-12% on their heating bills with a smart thermostat. This results in savings between €133 and €160 per year for the average Irish household. Making a Smart Thermostat such as Netatmo's, a very wise investment.
Does Netatmo Smart Thermostat Control Hot Water?
The recent version of the Netatmo thermostat called Modulating Thermostat has OpenTherm technology. This means you can adjust the water temperature in the heating circuits to manage your home's temperature.
This is an additional benefit of the Netatmo thermostat as not all others brands offer the hot water control feature. You can always look at the full list of features from the more popular smart thermostat brands on our smart heating controls review page.
Is Netatmo Safe?
Like most software products on the market now, Netatmo regularly generates updates to its products' software. With these security updates, you can rest assured your data and privacy is secure for its users.
As mentioned before, the Netatmo Smart Thermostat uses a Wi-Fi signal to function. Therefore, it poses no further threat to your health than your smartphone or your household broadband router.
Who Makes the Netatmo Smart Thermostat?
Netatmo is a French company that was founded in 2011. It specializes in connecting household objects (IoT) and has four products, a weather station, thermostat, security camera, and a smoke detector.
What is the IoT?The Internet of Things (IoT) is a system of connected devices that can communicate with each other, such as smartphones and wearable devices.
Is There a Netatmo Smart Thermostat App?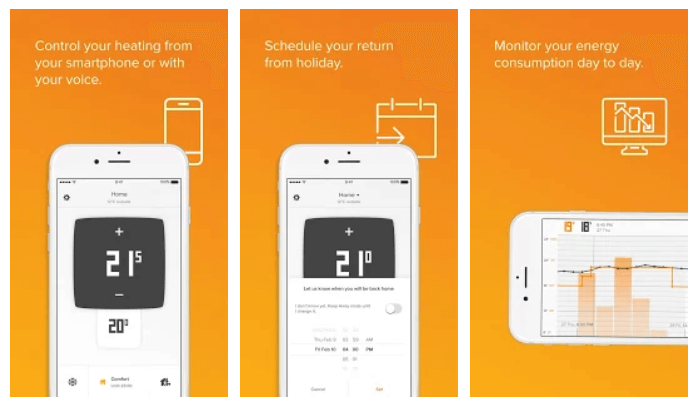 Netatmo Energy is the name of the app you can download from both the Google Play store and the Apple Store. It is the backbone of the Netatmo Smart Thermostat offering as the full functionality of the thermostat can only really be accessed through the app.
The Netatmo Energy app is the tool you need to access the majority of the Netatmo Smart Thermostat functions - the thermostat control is only for viewing the set temperature, current temperature, and boosting the temperature when needed.
The app receives great customer reviews with a 4.4 stars out of 5 from more than 18,000 votes on Google Play and 4.7 stars out of 5 in the Apple Store.
With the app, you can:
View graphs to track and moderate your heat consumption
Schedule heating and change the temperature
If you have Smart TRVs (Thermostatic Radiator Valves), you can use the app to set or manually boost temperatures on a room-by-room basis or in the entire home at once.
There are two additional functions of the Netatmo Thermostat which you could find useful in the app: the Auto-Adapt function and the Open Window Detection function.
The Auto-Adapt function will use the outdoor temperature and your home's insulation to adjust when your heating needs to switch on.
If you have Smart TRVs, the Netatmo Energy app will be able to detect when a window is open using the Open Window Detection function and switch off the heating in that room to avoid wasting energy.
What is a Smart Thermostatic Radiator Valve (Smart TRV)?A smart thermostatic radiator valve is a device that attaches to your radiator instead of a normal temperature valve, allowing your heating system to be controlled through apps. Smart TRVs allow you to control your heating by zones, rather than heating the whole house to the same temperature.
How Much Does the Netatmo Cost?
In Ireland, you can purchase the Netatmo Smart Thermostat from different retailers, but you can purchase one directly from Netatmo for €179.99.
Remember that you may need to pay to get the Netatmo installed if you are buying from another retailer. If you have been with your energy provider for twelve months or more and you're looking to purchase the Netatmo. we would suggest getting the Energia Netatmo package and saving yourself both money and hassle.
That way you could save hundreds of euros by getting the Netatmo thermostat free of charge, as well as receiving free installation, and paying a lower rate on your electricity and/or gas.
We strongly recommend you check to see if it is compatible with your household using the online compatibility tool before buying the Netatmo.
What's the Deal with Energia and Netatmo?

Netatmo has partnered up with Energia to enable customers to avail themselves of the Netatmo Smart Thermostat for free, including installation, when they sign up for an Energia new customer offer. Note that you can also purchase the Netatmo through Energia directly, without signing up for a new energy plan, but at €280 and one of the most expensive prices in Ireland, we really don't see why you would.
How Do I Buy the Netatmo Thermostat Through Energia?
Getting the Netatmo Smart thermostat through Energia can be done so either online or over the phone in a matter of minutes. To find out how much you can save by switching to Energia Ireland, you can also give us a call here at Selectra on (0)1 913 1771. One of our energy experts will be able to help you switch to the best Energia offer for your home and receive the Netatmo Smart Thermostat offer without any hassle.
If you decide to switch to Energia online, you'll need to enter a promotional code to avail of the offered rates. Make sure you do this, as you can get significant savings off their standard rates. The promotional codes are on the Energia registration page. Remember, you'll need to sign up for online billing and direct debit to get the cheapest offer.
How Long Does It Take To Install the Netatmo?
Installation is very simple and should only take around 30 minutes when installed by a professional. If you're aiming to install it yourself, we recommend you check out these videos of how to install it to see whether you may be out of your depth.
As you do have to open up your boiler, we would still recommend having a professional carry out the installation.
What Are the Pros and Cons of the Netatmo Smart Thermostat?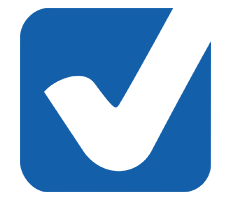 The Netatmo Smart Thermostat is not quite as space-age in appearance as other well-known smart thermostats, such as the Nest thermostat, but it does have a smooth streamlined unobtrusive style. The display is electronic ink, and as such has a matte anti-glare finish, like a Kindle Ebook reader.
You can also choose from five colours for the accent outer casing to be (normally transparent).
The main features of this thermostat are:
Set up a 7-day heating schedule
Control your heating remotely
Track your consumption with monthly usage reports
The Netatmo will inform you when its batteries are low or there is an issue with your heating system.
The Netatmo Smart Thermostat is compatible with Alexa, Apple, and Google Home devices.
The disadvantages users mentioned are that there is no geofencing integrated into the Netatmo thermostat offering, so that heating can automatically be turned on or off when family members leave or return. The display can also sometimes be hard to see as it is not backlit.
Verdict: Is the Netatmo Any Good?
After all of this, what is the overall verdict for the Netatmo Smart Thermostat?
Although the Netatmo has a no bells and whistles appearance, it performs exactly as it is intended to. One cannot deny the very high customer reviews received for the devices' app. These reviews are a strong indicator of customer satisfaction with the product. Considering its affordable price, its reliability, and the savings a smart thermostat can provide you, we would say the Netatmo is great value, especially if you opt for the free option with Energia!
Find out more about our offers from energy, broadband and waste collection providers!