Gas Boiler Service: How to Avoid Being Swindled

Getting a gas boiler service is critical for its safe and efficient function. So how often should you get your gas boiler serviced? How much will it cost? Who should you hire for the service? In this guide, we look at everything you need to know about gas boiler services so you can aptly choose a service provider.
---
For details about servicing an oil, LPG, or electric boiler, head to our general boiler service guide.
Why should I service my gas boiler?
Getting a gas boiler service regularly is important for many reasons. The main reasons you should get a gas boiler service are:
To ensure your safety — A poorly maintained boiler increases the chances of carbon monoxide poisoning. On average, six people die each year in Ireland from unintentional carbon monoxide poisoning in their homes. This is usually caused by faults with the central heating system.


For insurance purposes — Most boiler warranties and home insurance policies require proof that the boiler is working properly. An annual boiler service will typically serve as confirmation. We recommend you check with your insurance company to see what exactly is required.


To avoid expensive repairs — The engineer will check for any minor issues with the boiler. Not fixing these minor issues could lead to bigger (and more expensive) repairs down the road.


To decrease your gas bills — Servicing your boiler regularly ensures that it runs efficiently. By running efficiently, the boiler consumes less energy. This results in lower gas bills and also helps to reduce your carbon footprint!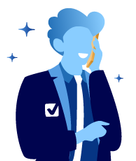 Selectra can help you save money on your energy bills.
Our energy advisers can help you find a better energy offer for your home.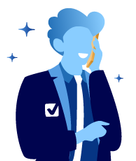 Selectra can help you save money on your energy bills.
Selectra is currently closed. You can leave your phone number and get a free callback.
How often should I service my gas boiler?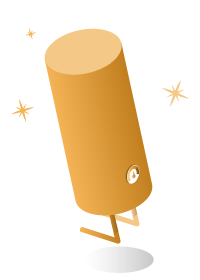 You should get a gas boiler service once a year. This will ensure that it continues to operate efficiently and safely.
An efficient boiler leads to lower gas consumption and therefore lower energy bills. Safety is the most critical aspect of the gas boiler service. By ensuring that the gas burns properly, the risk of it leaking poisonous emissions is drastically reduced.
In addition to higher energy bills and potentially the leaking of toxic emissions, not having your gas boiler serviced regularly could also result in the warranty ending early. If it needs repairs or to be replaced, you'll then be expected to foot the bill.
If you are a landlord, an annual gas boiler service is a legal requirement.
How to service a gas boiler
In Ireland, any maintenance done on a gas boiler needs to be conducted by a certified engineer. Disregarding this guideline not only jeopardizes your gas boiler warranty but also places your home and family's safety at risk.
There are two main avenues homeowners can choose to select a gas boiler service provider:
Choose an energy provider to conduct the gas boiler service
Choose a local technician to conduct the gas boiler service
We break down the details for each option below.
Hiring an energy provider
For many, opting to have their gas boiler serviced by their energy provider is the easiest and simplest solution. The gas boiler service can be added to the cost of their monthly energy bill and one can be assured that the technicians are fully certified by the RGII.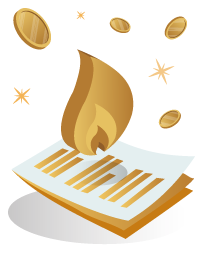 The drawback is that they can be more expensive than a local technician. This is often because the service comes as part of a monthly insurance plan, leaving one with the impression of not getting good value for their money.
The main energy providers with offers are:
Electric Ireland boiler service
Energia boiler service
SSE Airtricity boiler service
Bord Gáis boiler service
We examine each provider's gas boiler service plans below.
Electric Ireland boiler service
The Electric Ireland boiler service is available for just €89. The service includes a comprehensive 26-point safety check. You get 24/7 support in case of a gas boiler failure and the engineer will also detail exactly how efficient your device is, as well as give you advice on how to reduce your energy bills.
The service seems great and can be booked online. However, the provider is not well-reviewed on the website Trustpilot, receiving only 1.6 out of 5 stars.
Energia boiler service
An Energia gas boiler service costs €95. This boiler service includes a 28-point check service, as well as a 30-day warranty. To book a boiler service with Energia, you'll need to call 1850 719 377 or arrange a callback on the supplier's website.
The Energia gas boiler service is part of their Cosy Homes Schemes, a program offering various grants on home-energy savings and efficiency.
SSE Airtricity boiler service
The SSE Airtricity boiler service can be reserved online for €99. The service includes a 19-point safety check on your boiler, as well as the RGII certificate.
You do not need to be an SSE Airtricity customer to receive the gas boiler service. The company also offers a flexible appointment time so you can choose a time that suits you best.
Bord Gáis boiler service
Bord Gáis Energy provides a gas boiler service with a 60 day warranty period. Payment can be made in installments. The team of fully-insured and registered gas installers is available in any area, regardless of where you live in Ireland. A big plus for us is that Bord Gáis is flexible with appointments and can even arrange callouts on Saturdays. To top it all off, for every €2 you pay off your service bill, you'll receive one Tesco Clubcard point as part of their rewards club plan.
The cost of the basic boiler service is €99, which is more or less in line with other energy suppliers. If you opt to spread out your payments, it comes to €9 per month for 12 months. Bord Gáis also offers two boiler care packages that are a bit more expensive.
For more information on these cover plans, head to our Bord Gáis boiler service guide. To book a Bord Gáis boiler service, you can either call 01 611 0145 or book it online via the Bord Gáis website.
Hiring a local technician
A recent survey conducted by OnlineTradesmen.ie found the average cost of a gas boiler service to be €73. Costs vary depending on the company and location.
The gas boiler service cost tends to be more in urban areas than in rural locations. In some rural areas, the survey found the average gas boiler service cost is as low as €60.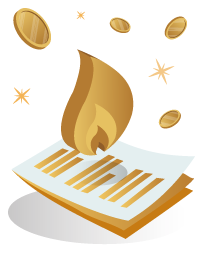 If you live in an urban area though, prices for a gas boiler service can range significantly. The main counties affected are:
Gas boiler service Dublin
Gas boiler service Limerick
Gas boiler service Cork
Gas boiler service Kilkenny
We look at each of these counties' local gas boiler service technician options below.
Important! When choosing a local technician, make sure that your boiler is serviced by an RGII (Registered Gas Installer). You can verify the technicians' credentials in the directory search portion of the RGII webpage.
Servicing your gas boiler by unregistered installers may not be up to safety standards, and it also runs the risk of invalidating home insurance or BER (Building Energy Rating) certificates, issued by the SEAI.
Gas boiler service Dublin
This probably comes as no surprise to those Dubs who are well used to paying above-average for the privilege of living in the capital city. In Dublin, prices generally start from €85 and tend to be closer to €100.
Gas boiler service Limerick, Cork, or Kilkenny
Those who live in these counties can pay as low as €60 for a gas boiler service in Cork, Limerick, or Kilkenny.
As such, if you live here or in a rural area, opting for a local technician to service your gas boiler can bring you some significant savings. This holds especially true if your boiler is relatively new and is unlikely to need much maintenance or repair.
What is done in a gas boiler service?
Regardless if you choose to have your gas boiler service done by a local technician or a national gas provider, both should follow a gas boiler checklist, which generally includes the following:
Visual inspection — The RGI will visually inspect the boiler. He/she will ensure that the gas boiler and any associated pipework are installed correctly and in the right position.


Check the controls — The engineer will test the different controls to make sure they operate properly. He/she will check that all of the safety features are functioning correctly as well.


Remove casing — The gas boiler casing will be removed to allow the engineer to check that the main components are functioning properly.


Gas pressure check — The engineer will perform a gas pressure check to make sure the boiler operates at the right gas pressure.


Run a flue test — The RGI will check the flue, which is the pipe that runs from the boiler to outside your house. He/she will check that nothing is obstructing its terminals, that it is properly fitted, and that no harmful emissions are being released.


Cleaning — The gas boiler parts will be cleaned as necessary.


Attach the casing — The casing will be put back on the gas boiler and sealed.


Get your checklist — The RGI will leave you a checklist. This will have all of the information that you need concerning the safety of your gas boiler.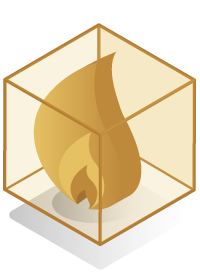 There are lots of items to check off during a gas boiler service. These include the following:
Boiler operation
Heating controls
Flame sense device
Pilot burner and related cables
High-limit thermostat
Gas and pressure flow
Flue effectiveness
Adequate ventilation
Electrical wiring connections
Location of the boiler and nearby combustible materials
Safety devices
Seals
After all the tests have been performed the engineer will tell you if anything needs to be repaired and provide you with a declaration of conformance, which you should ONLY sign if you are happy they have carried out all the tasks above.
When in doubt, the SEAI has produced a useful checklist that you can use while your boiler inspection is being carried out, to make sure that you're getting your money's worth.
WarningAt the risk of repeating ourselves, a gas boiler service must be carried out by a Registered Gas Installer (RGI). To search for an RGI in your area, click here to find a list of the RGIs in your area.
How long does a gas boiler service take?
A gas boiler service will take approximately 45 minutes to an hour to complete. If repairs are required, then it will likely take a bit longer depending on the type of repair necessary.
If parts of the gas boiler need to be replaced, those with older boilers will likely have to wait longer for the parts to be sourced and installed than those with newer boilers. This is because some of the parts can become obsolete rather quickly as newer and more efficient models are rolled out.
If you need to make a callout, note that engineers may take longer to respond during the winter months. This is because most boiler and plumbing issues occur during this time when people are heating their homes, so don't expect 24-hour availability.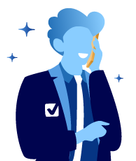 Selectra can help you save money on your energy bills.
Call one of our knowledgeable advisers for immediate free advice.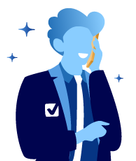 Save money on your energy bills with Selectra.
Selectra is currently closed. You can leave your phone number and get a free callback.
How much does a gas boiler service cost in Ireland?
As we saw earlier, rural areas can hire a local technician for as low as €60 to service their gas boiler. Those living in urban areas can expect to pay more between €80 to €100. The average cost of getting service on a gas boiler in Ireland is €73.
In the following table, we've summarized the different gas boiler service costs in Ireland so you can have a glance at which option suits you best.
Gas Boiler Service Cost in Ireland

| Gas Boiler Service Provider | Cost | County serviced |
| --- | --- | --- |
| Electric Ireland | €89 | Ireland |
| Energia | €95 | Ireland |
| SSE Airtricity | €99 | Ireland |
| Bord Gáis Energy | €99 | Ireland |
| Gas Boiler Service Dublin | €80 to €100 | Dublin |
| Gas Boiler Service Limerick | €60 | Limerick |
| Gas Boiler Service Cork | €60 | Cork |
| Gas Boiler Service Kilkenny | €60 | Kilkenny |