Mortgage Interest Relief Ireland: Save thousands?

---
What is Mortgage Interest Relief?
Mortgage Interest Relief is an annual tax relief which can be obtained on the amount of interest paid on:
Qualifying mortgage loans
Loans used to improve, purchase or repair a home.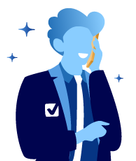 Selectra can help you find the best energy offer for your home.
Save money for what's important. Don't overspend on Energy.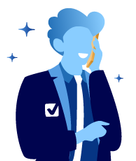 Save money on your energy bills with Selectra.
Selectra is currently closed. You can leave your phone number and get a free callback.
---
Which mortgage loans qualify for Mortgage Interest Relief?
In order to qualify for interest relief, the mortgage loan must be for a principal private residence. The mortgage can be a new mortgage or loans used for:
Developing or improving the residence (top-up mortgages).
Loans separate to a mortgage which aim to develop or improve the residence.
To remortgage the principal residence.
Consolidation of existing loans.
Examples of developing or improving your primary residence include but are not limited to extensions, garages, greenhouses, driveways, upgrading insulation and windows, or installing alarms.
---
How is tax relief granted?
Tax relief can be claimed back directly through the TRS scheme. The credit for the relief is then either applied against your monthly payments or added as a credit to your mortgage account.
What is the TRS scheme?The TRS Scheme is also known as the Tax Relief at Source scheme. The scheme allows mortgage holders to apply online for Mortgage Interest Relief to be directly applied to their mortgage, rather than having to wait until the end of the tax year.
If you're applying for Mortgage Interest Relief against a loan instead of a mortgage, you will need to apply through your local Revenue Office. The relief received will then either be provided as tax credits or returned at the end of the tax year.
---
Who can claim Mortgage Interest Relief?
In Ireland, Mortgage Interest Relief can be claimed if, between the years of 2004-2012 (inclusive), a mortgage or loan was taken out improve, repair, or purchase a house which is or was your primary residence.
Special cases include relief being available for loans made for the above reason against the home of a previous spouse or civil partner, or for the home of a dependent relative.
Can I claim relief if I purchased my home after 2012?
Yes, under certain circumstances. In order to qualify for mortgage relief between 2013-2020, you must have taken a loan out to construct a home which was bought by you (using a loan) in 2012, or a loan to improve, develop or repair your home was approved in 2012 and partly used, with the balance being spent in 2013.
What happens if I move house?
You must notify Revenue as soon as possible if you are no longer living in the property (e.g. renting it out), intended to live in the property but never did, or use the loan to finance non-related expenses such as purchasing a car.
Failure to notify Revenue of the above circumstances will most likely result in court proceedings. The can notify Revenue through the TRS4 form, by completing it and sending to the address on the form.
---
How can I apply for Mortgage Interest Relief?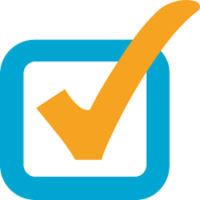 If you have your PPSN (Personal Public Service Number) and the details of all previous loans for the property to hand, you can apply for Mortgage Interest Relief online. If you don't have the details of all loans, your lender should be able to provide you with them.
For joint borrowings, separate applications must be submitted, except for in the case of married couples or civil partners, who can submit one joint application. If granted, you do not need to renew the relief, as it will be automatically renewed each year.
However, if there are any changes to your mortgage, such as topping it up or taking out a new mortgage, you must notify revenue through the TRS4 form.
---
How is Mortgage Interest Relief calculated?
The way that Mortgage Interest Relief is calculated can seem a little confusing.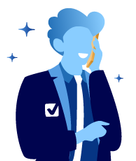 Moving? Selectra can help you set up your energy & broadband.
Our specialists will help you pick the right plan for your new home.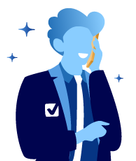 Save money on your energy bills with Selectra.
Selectra is currently closed. You can leave your phone number and get a free callback.
First-time buyers
For first-time buyers who bought their home between 2009 and 2013, the rate payable for the first seven years breaks down to:
| Year | Relief |
| --- | --- |
| 1 and 2 | 25% |
| 3, 4 and 5 | 22.5% |
| 6 and 7 | 20% |
For houses purchased between 2004 - 2008, relief for tax years 2012-2020 is calculated at 30%.
Additionally, until the end of 2018, the maximum interest payable depends on whether you are a single or joint applicant. Lower rates apply if you purchased your home before 2008. You can contact the Tax Relief Scheme helpline by telephone (01 738663) if you need any additional details or further clarification.
Status

Amount 2018

Amount 2019

Amount 2020

Married

Civil partnership

Surviving civil partner

Widowed

€15,000

€10,000

€5,000

Single

€7,500

€5000

€2500
Non-first time buyers
While not as sizeable a cashback as for first time buyers, non-first time buyers cans till benefit from the scheme with 15% relief on qualifying home loans. Until the end of 2018, the maximum interest calculated on tax relief is the following.
Status

Amount 2018

Amount 2019

Amount 2020

Married

Civil partnership

Surviving civil partner

Widowed

€4,500

€3,000

€1,500

Single

€2,250

€1,500

€750