LPG and Sustainable Development

LPG should be considered an integral part of the struggle towards sustainable development. Sustainable development, when applied to energy sources, must mean more affordable and cleaner fuel sources, as well as greater access across all income-levels of society.
---
While the developed world struggles with carbon levels and rural access, development of LPG and BioLPG supply chains, in addition to strategic planning and government support, can set us on the path to a more sustainable future. In the developing world, LPG could and should be considered a crucial component to reducing harmful emissions from burning traditional fuel sources, alleviating fuel poverty, and enabling equality of access for all.
---
What is LPG?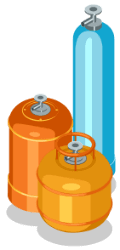 LPG is Liquefied Petroleum Gas, also referred to as Liquid Petroleum Gas, LP gas, propane or butane. It is a mixture of flammable gases and can be used for cooking, home-heating, and vehicles. It is also used as a refrigerant, replacing CFCs (Chlorofluorocarbons), which are extremely damaging to the environment.
LPG can be mainly butane, mainly propane, or a mixture of both. A chemical called ethanethiol is added to LPG to give it its characteristic smell so that leaks can be detected, as it is otherwise odourless.
LPG is currently not considered a renewable or green fuel, as it is made by refining petroleum and gas, however it is considered relatively clean as it burns with very few emissions. It releases much less particles and carbon monoxide than other common fossil fuels, nearly 20% less carbon dioxide than that released by oil, 30% less than coal, and 50% less than coal-generated electricity.
It comes supplied in pressurised steel vessels as otherwise it would evaporate at room temperature. All LPG storage containers have pressure relief valves, meaning that in the event of being exposed to heat, they will vent LPG into the atmosphere rather than explode.
---
LPG in industrialised countries
LPG is a common alternative to natural gas for heating purposes across rural areas of Europe and many other countries. 20% of LPG use in Europe is in rural areas where connection to gas and electricity networks is difficult or prohibitively expensive.
It is worth noting that the current levels of air pollution in European cities are responsible for a large proportion of illnesses, hospital admissions, and deaths. A move to LPG could significantly and positively impact air pollution and the health issues it causes.
LPG is also a common cooking fuel source in Brazil and Hong Kong. In America LPG is often used for cooking and outdoor grilling.
---
LPG in developing countries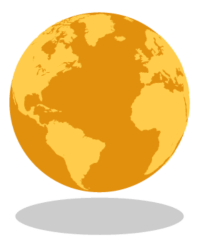 LPG is the cooking fuel of choice in many developing countries, particularly in India, because it is economical, portable, and convenient - factors of great importance in disadvantaged areas not connected to a gas network
As of 2017, the world's population was estimated to be 7.53 billion, of which 2 billion do not have access to a reliable energy source and a further 2 billion depend on wood and waste for heating and cooking. This is not a sustainable situation. Wood and waste burning produce poor quality indoor air environments and a reduction in productivity due to the hours of labour needed to gather these resources.
Due to projected population growth, by 2020 it's predicted that an additional 400 million will not have access to modern energy sources and systems. Enabling ease of access to LPG would greatly reduce the current and future problems associated with energy poverty and inequality of access.
---
Rural energisation
One extremely useful aspect of LPG is that it can be used to generate electricity onsite (via a generator). It can also be used as a completely standalone fuel, or in conjunction with renewable energy sources such as solar and wind power.
Greater access to energy sources such as LPG can significantly increase quality of life and commercial prospects in rural communities. Adequate refrigeration can reduce food-borne illnesses, for example.
---
Autogas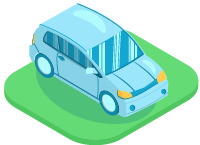 Many people may be unaware that the cleaner-energy benefits of LP gas can also be applied to transportation. Major automotive manufacturers provide car models that run off LPG and for around £2000/€2315 other cars can also be converted. Both propane LPG and butane LPG can be used as Autogas.
What are the benefits of running your car on LPG?
Autogas is cheaper than both petrol and diesel.
Autogas is far more environmentally friendly than other automotive fuels. Nitrogen oxides released by one LPG vehicle would be only 5% of that emitted by a diesel vehicle. Carbon dioxide emissions from Autogas vehicles are 14% and 10% less than petrol and diesel, respectively.
Autogas is more supply-secure than other automotive fuels. There are enough LPG reserves right now to last another 60 years.
Autogas is easier to transport and is usually taxed less due to its favourable environmental impact when compared to other fuels, leading to a more affordable fuel for the consumer.
Autogas emits less particles and less noise levels when compared to diesel, making it a favourable choice for urban areas, which often suffer from air-pollution.
Cleaner fuels such as Autogas are important. In 2012, Doctor Portier of the WHO confirmed a link between diesel exhaust fumes and lung cancer.
Autogas emits only negligible amounts of black carbon. A study carried out in 2013 found that black carbon (also known as soot) causes double the amount of climate impact than was previously thought. Diesel engines are a major source of black carbon. Black carbon is short-lived so any reduction in its sources would show a rapid positive impact on global warming and public health.
While Autogas is not 100% clean and renewable (if using traditional LPG), introducing it in all cars would bring about an immediate improvement in climate change and air pollution, while paving the way towards a future ideal autofuel. Furthermore, use of bio-LPG would reduce current LPG emissions.
Did you know?Across Europe there are currently over 10 million vehicles powered by Autogas.This represents around 4% of European transport. If this was increased to 10% by 2020, over 350 million tonnes of CO2 emissions could be avoided.
---
Renewable LPG using sugar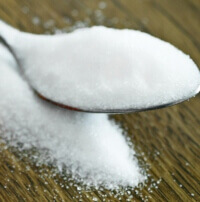 One of the most exciting developments in renewable energy happened in 2018 and seems to have gone mostly unnoticed by the greater community. In a groundbreaking scientific advancement, scientists developed a way to convert sunlight to propane LPG using sugar and bacteria.
Through genetic manipulation of a strain of E.coli, scientists were able to trick the bacteria into consuming sugar, and producing propane after exposure to sunlight. Researcher Patrik Jones led a team of British and Finnish scientists in achieving this feat, and published the full report of their work in the Nature Communications journal.
While the breakthrough has been made, the process still needs to be perfected in order to become commercially viable. It was estimated, by the team who came up with the process, that it would take around ten years to refine the process enough in order to be able to produce sufficient quantities of LPG for commercial production.
Even though this new renewable LPG product may not be available until 2028, the future for LPG and our planet is looking even brighter.
---
BioLPG
BioLPG is a renewable alternative to traditional LPG and is produced from processing vegetable oils and waste products. The feedstocks and waste products are combined with hydrogen to extract their energy. The energy product is then purified to make it identical to LPG, and it can then be used with any LPG-suited product or appliance with no need for a converter or filter.
It can be used exactly the same as LPG and is 40% renewable - a sizeable improvement over LPG which is fossil-fuel dependent. The main producer right now of BioLPG is the NESTE plant in Rotterdam, which reuses waste products from its Biodiesel process, among other feedstocks, to produce BioLPG. BioLPG became available commercially in Ireland and the UK in late 2017, and is touted to improve upon even LPG's low emissions by emitting 90% less.
An exciting aspect of BioLPG is that it could, in theory, be made anywhere, as it is not dependent on being next to a fossil fuel source. This could be an important development for energy in developing countries, providing employment, reducing pollution, and enabling ease of access to energy for all. It could also be kept at an affordable price, due to using cheaper waste products in production and a reduction in transport costs.
---
Sustainable LPG development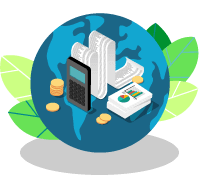 Introducing and integrating LPG into current and emerging energy systems will help us all move towards a more sustainable future. There should be four main areas focused on for expanding upon LPG usage in both developed and developing countries:
Increasing access to LPG, particularly in rural areas.
Increasing access to wider section of the population, particularly lower income and middle income consumers.
Integrating LPG into energy planning.
Consolidating good practices and safety regarding the LPG supply chain, and use of LPG.
Integrating LPG into national fuel systems would ideally result in a safe and secure fuel supply environment, moving towards cleaner energy sources provided at affordable prices. It could also help countries achieve their targets for reductions in carbon emissions set out in the Paris agreement.
However, appropriate laws and regulations are one of the most important factors that affect achieving widespread use of, and access to, LPG. Of particular importance is taxation by governments - many countries tax LPG at a lower rate than electricity and gas in order to encourage its use and reap the benefits of cleaner fuel.