Underfloor heating: suitable for homes in Ireland?

If you're sick and tired of stepping out of bed onto chilly floors during the cold winter months in Ireland, then underfloor heating may be the home heating solution for you. Bringing an ambient warmth to even the most chilly homes, underfloor heating is fast becoming the heating system of choice for new builds.
---
Is underfloor heating a good choice for you, and can it be retrofit to existing houses? Read on to find out.
---
What is underfloor heating?
Underfloor heating is when a heating system is based underneath the flooring of a house. This differs from traditional central heating systems in that no radiators are necessary. While its popularity over recent years might lead you to believe that it is a new concept, nothing could be further from the truth.
In fact, underfloor heating existed as early as in Roman times. Back then there were no heating coils, hot air from fires simply circulated underneath raised flooring.
It underwent somewhat of a renaissance in the 90s and became very popular. However, methods used then were quite inefficient, based on embedding heating pipes in concrete underneath residential structures.
This meant that in order for any heat energy to reach the residence above, the concrete had to be heated up first. As concrete is a poor heat conductor, this was not a successful first outing for Irish underfloor heating. However, underfloor heating has come along in leaps and bounds since then and is now both effective and efficient.
If you have an existing heating system, and a limited budget, know that underfloor heating does not have to be installed house-wide, and can just be limited to certain rooms. In fact, as a compromise, it is quite common to have underfloor heating just installed in common areas such as the living room and kitchen, and radiators in the bedrooms.
---
The pros of underfloor heating
Let's take a broad view of what underfloor heating can do for you and your house.
More design space
Unlike radiators, which can put a hitch in your furniture arrangement plans, underfloor heating frees up all your walls and expands your room decor options.
No maintenance
Underfloor heating does not require maintenance, unlike traditional heating systems. Which is a very good thing, given that the floor would have to be removed again in order to access it.
More effective
With underfloor heating, you'll no longer suffer from hot spots and cold spots in your rooms, as the heat is distributed around the room much more efficiently due to the wide heating network under the floorboards.
Energy efficient
Underfloor heating produces the same ambient temperature while being run at a lower heat than conventional radiator systems. This means that you get the same heat in your house while using less energy. So not only will your pocket feel the benefit of underfloor heating, the environment will as well.
Cheaper
When correctly installed in combination with an efficient condensing boiler, Underfloor heating (UFH) is 25% more efficient than radiator-heating, and consequently much cheaper to run.
---
The cons of underfloor heating
Where there's a silver-lining there is also, well, a cloud. Like most good things in life, underfloor heating is not without some drawbacks.
Cost
Retrofitting underfloor heating in an existing building will, of course, incur a cost. While electric underfloor heating is relatively painless to install, like all electricity-based heating systems, it is also more expensive to run than a water-based system. Conversely, water-based systems are more complex to install.
To help you save money on your electricity bills, we've listed the cheapest offer per supplier in the table below.
Cheapest Electricity Offer per Supplier
Supplier
Best offer
Price per year
Bright Energy
Has stopped trading
No longer available
Bord Gáis Energy
34% Discount
€1,254.00
Community Power
Standard
€2,495.36
Ecopower
25% Discount
€1,759.42
Electric Ireland
26% Discount
€1,202.00
Energia
41% Discount
€1,192.08
Flogas
40% Discount
€1,156.28
Glowpower

Standard

€3,036.55
Iberdrola
26% Discount
€194 Cashback
€1,183.80
Panda Power
10%
€250 Cashback
€1,738.25
Pinergy
Smart tariff
€1,814.28
Prepay Power
Time of day tariff
€1,384.26
SSE Airtricity
33% Discount
€1,214.19
Waterpower
Standard
€1,985.27
Compare the Energy Market
Call  01 903 6528  Ad 

Mon - Fri: 9 am - 6 pm
*Figures are for illustrative purposes only. Calculations based on average consumption figures for an urban home with a 24-hour standard meter. All discounts and cashback have been applied. Last updated: May 2022
Radiator conflict
If your home has radiators, you can use them in addition to underfloor heating. However, as they heat up your home at different rates, you will need to be able to control them separately, which can be a bit of a hassle to set up.
Existing issues
UFH s a great heating option for well-insulated airtight homes. Unfortunately, if your home is plagued by rogue draughts of air, single-pane windows and a bit thin on insulation, then it can get very costly to run.
Tog value
While you may dream of stepping out of bed into a deep pile carpet, you'll need to make sure the tog value of the underlay and carpet together is no higher than 2.5 or it will prevent heat from radiating into the room.
Unresponsive
Underfloor heating takes longer to heat up and longer to cool down, unlike radiators which respond relatively quickly to changes you make when facing a cold spell or an unseasonably warm day.
Before installing underfloor heating, we would roundly recommend upgrading your insulation and windows, as well as making sure your home is airtight. Depending on the age of your house, the SEAI can offer several grants to help you out in this regard.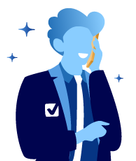 Energy bills too high? Selectra can help!
Call one of our energy specialists today to find out how much you could save.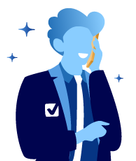 Save money on your energy bills with Selectra.
Selectra is currently closed. You can leave your phone number and get a free callback.
---
Underfloor heating system types
There are two main types of underfloor heating systems, separated into "wet" and "dry" systems. Water-based systems (not to be confused with "wet" systems, see below) tend to work the best with heat pumps, which is another plus in their favour.
"Dry" underfloor heating systems
Dry underfloor heating systems tend to include all electric heating systems. However, the term also includes water-based UFH that doesn't require screed, which can get a bit confusing. Electric systems are the easiest to install and could even be a DIY job, followed by non-screed water-based systems which are slightly more complicated to install.
What is screed?Screed is a type of mortar or flat boards, which is used to smooth over other foundation materials such as concrete.
"Wet" underfloor heating systems
Wet underfloor heating systems are so-called because they consist of laying down pipework for hot water to course through. As we pointed out above, water-based systems which don't require screed are considered dry, and conversely, UFHs which use water and are sealed into a layer of screed, are considered wet.
Wet underfloor heating systems are more efficient than dry systems but take longer to heat up. As such, you'll definitely need to be able to program them to come on in advance.
---
Which flooring is best for underfloor heating?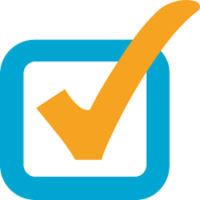 While most floors are suitable for underfloor heating, the best floors to pair it with tend to be the ones that are the most thermally conductive. That way you can reap the benefits of the heat being radiated upwards and into your house, instead of heat reflecting underneath the flooring.
The best flooring choices are normally stone and ceramic tiles, but engineered wood, laminate, vinyl and carpeted flooring all work as well. Engineered wooden boards are a much better option with underfloor heating than solid timber, as solid timber tends to warp.
---
Can underfloor heating be retrofit?
Yes, underfloor heating can be retrofit - however, depending on the house in question, it can incur quite a bit of expense. By retrofit, we're referring to the process of adding in additional underfloor heating components to an existing property. You can retrofit a "wet" or "dry" system, and both have their benefits and drawbacks.
Whichever you choose, it's a safe bet that you will also have to replace the flooring. This is because the process of pulling up the flooring in order to install the underfloor heating will no doubt damage the existing flooring.
---
Does retrofitting underfloor heating raise floor levels?
Generally, yes. However, if electric underfloor heating is retrofit, no perceptible increase in floor level is observed, due to how thin electric heating elements can be. A water-based system, which pushes hot water through piping much like radiators, will result in a visible increase in floor levels.
You also need to keep in mind that your subfloor insulation may need an upgrade to prevent heat seeping into the ground below. Whether the increase in the level of your flooring is noticeable or not, and depending on the spacing underneath your existing flooring, skirting boards might normally need to be raised and doors shortened or even replaced.
If you have suspended flooring and a newer build, with some careful product choices you may be able to get away with a minimum of changes.
---
How can you control underfloor heating?
Underfloor heating can be controlled with any thermostat and is also compatible with smart thermostats. Wet underfloor systems tend to take longer to heat up than dry systems so plan your heating schedule accordingly.
---
How much does it cost to install underfloor heating?
On average, installing underfloor heating costs around €27- €30 per square metre. If you are planning on adding screed to a water-based underfloor heating system, then you will need to add on roughly €19 per metre squared. You will also need to factor in the cost of pulling up and replacing your flooring.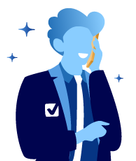 Find out now how much you can save by switching with Selectra's help.
Speak to one of our energy advisors - it's free!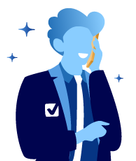 Save money on your energy bills with Selectra.
Selectra is currently closed. You can leave your phone number and get a free callback.
Verdict: is underfloor heating worth it?
If you have a newer, well-insulated house which is largely occupied, installing underfloor heating is easy and cost-effective. If you have an older, draughty house with sporadic occupancy, quick-reacting radiators may be more up your street.
Due to the time lag in heating and cooling, it could be more efficient and less costly to only retrofit underfloor heating in common areas in your house, and restrict bedroom heating to radiators.
For more information on other types of home heating, check out our handy guide to the best ways to heat your home.