What Is the Waterpower Contact Number?

Are you wondering how you can contact Waterpower Ireland? Whether your preference is to reach the provider by phone, email, social media, or post, our complete guide provides you with all the Waterpower contact methods available.
---
A Summary of All the Waterpower Contact Details
We summarise all of the Waterpower contact details in the table below. Customer service agents are available weekdays from 9 a.m. to 5 p.m, except on bank holidays.
Do You Have an Electrical Emergency?
For any calls regarding an electrical emergency, you need to contact directly ESB Networks on 1800 372 999. Waterpower does not deal with any electrical emergencies and there is no contact number outside of its hours of operation.
Fortunately, the ESB phone number is available 24/7, 365 days of the year.
Alternate Emergency Numbers If the situation is one that endangers the public welfare, you can also call 999 or 112.
How Do I Contact Waterpower?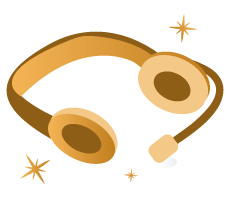 There are various methods to reach the energy provider, fortunately for existing customers, contrary to larger companies, there is just the one Waterpower phone number of 029 50568 which handles all queries. Agents are available from 9 a.m. to 5 p.m, Monday to Friday.
If you prefer to have a representative contact you, you can simply complete the Waterpower callback form. You will need to submit the following details to validate the callback request:
Your full name
Your phone number
Your email address
Preferred callback time (morning or evening)
Details of your enquiry
Attach a copy of your last bill
Should you prefer, you can also email Waterpower directly at [email protected].
Be sure your email includes your address, account number, and MPRN number so they can easily locate your account. You may find our 'understanding your electricity bill' guide useful before contacting the company if that is the nature of your query.
What is an MPRN number? The Meter Point Reference Number (MPRN) is an 11-digit reference number that identifies your home's location and where it connects to the electricity grid.
What Are the Reasons To Contact Waterpower?
Some of the motives for contacting the Waterpower customer service department include the following:
To transfer your account to a new property
To close your current account
To submit a meter reading
To make a complaint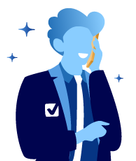 Are your Energy bills too high? Selectra can help!
Call one of our energy advisers today! Our free service can get you a better deal in minutes.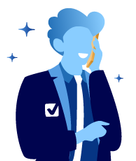 Save money on your energy bills with Selectra.
Selectra is currently closed. You can leave your phone number and get a free callback.
What Are the Waterpower Contact Details for New Customers?
If you are interested in joining Waterpower and having them supply your electricity, the provider has set up the following direct line information:
New Customer Waterpower Contact Information

| Contact Method | Contact Information |
| --- | --- |
| Telephone | 086 061 8766 |
| Email Address | [email protected] |
| Sales Representative | Josephine Vaughan |
Can I Contact Waterpower from Abroad?
Yes! Contrary to most large companies who use Lo Call 1850 and 0818 numbers, Waterpower uses a regular phone number. Luckily for existing customers, this means it can easily be dialed from anywhere in the world.
From the UK or abroad, the Waterpower Ireland contact number to dial is +00353 295 0568. If you are in a different time zone don't forget to take into account the time difference as agents only answer calls Monday to Friday, 9 am to 5 pm.
Are There Other Waterpower Contact Details?
If you do not wish to call or email the company, there are a few other ways to contact Waterpower. We take a look at some other contact methods for the supplier below.
How Can I Contact Waterpower Through Social Media?
Waterpower does have some social media pages, although it is important to note that the company does not appear to have had much activity in a few years. If you are not having any luck reaching the energy provider through other means, you can try the following Waterpower social media pages.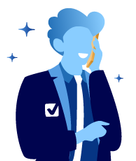 Speak to one of Selectra's energy advisers for free!
Our experts are available to help with your energy query. No wait times or endless menus.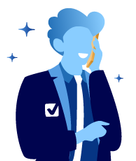 Save money on your energy bills with Selectra.
Selectra is currently closed. You can leave your phone number and get a free callback.
How Can I Contact Waterpower by Post?
If your preference is to write a letter, the company address is:
Waterpower
Strand Street,
Bluepool,
Kanturk, Co. Cork, P51 Y2CR