Bord Gáis Boiler Service: Is It Worth It in 2023?

Having a boiler cover package can save you thousands on boiler repairs if yours suddenly goes out of action. If you're needing repairs or just a quick service, Bord Gáis boiler service is one of the more prominent on the market, but how good is it actually? In our Bord Gáis boiler service review, we'll walk you through the pros and cons of Bord Gáis boiler service packages and whether you should take one out!
---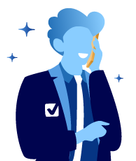 Find out now how much you can save by switching with our help.
Speak to one of our energy advisors - it's free!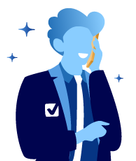 Save money on your energy bills with Selectra.
Selectra is currently closed. You can leave your phone number and get a free callback.
Why Do I Need a Bord Gáis Boiler Service?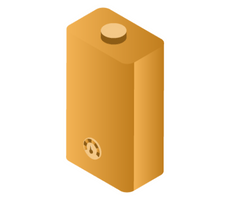 Your boiler should be serviced at least once a year to ensure it is kept in tip-top shape and does not present a safety hazard. Carbon monoxide poisoning can arise from malfunctioning boilers and is no joke. Regular boiler maintenance can help keep your boiler from breaking down needing costly repairs!
In addition, during a boiler service, several important working parts of your boiler are cleaned and tested. This means your boiler will run more efficiently, translating to lower bills. If you're still not convinced, note that failing to service your boiler can also void the warranty on it.
Bord Gáis provides complete gas boiler cover for your gas boiler in the event of a breakdown. They even offer you a 14% discount on your gas bill if you're already a Bord Gáis customer!
What Are Bord Gáis Energy Boiler Care Services?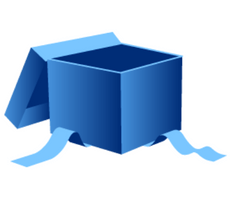 Bord Gáis Energy boiler plans come in three flavours: the 365 Boiler Care plan, the Complete Boiler Care +1 plan, and the Complete Boiler Care plan. All three plans include:
Boiler servicing
A 60-day warranty period on all repairs carried out.
The ability to pay all in one go or via instalments.
Flexible appointments including Saturdays.
19 separate tests and checks performed.
Automatic renewal (with prior notification).
Note that all boiler services are carried out by RGI certified installers and engineers.
The 365 Boiler Care offering is the pricier of the three and costs €15 a month after an initial one-off charge of €179. Parts and labour are covered up to €1200 and 365 priority breakdown assistance is assured. In addition, 365 Boiler Care customers who are already with Bord Gáis Energy for gas can also benefit from a 14% discount off their gas bills.
With the Complete Boiler Care +1, you pay either an upfront cost of €149 or a monthly subscription of €12. It includes up to €300 of labour only a year and also has the 365 priority breakdown assistance. The Complete Boiler Care +1 is the middle of the road option between the other two plans.
Bord Gáis' Complete Boiler Care package is the more economical option of the three, with a one-off payment of €99 and monthly payments of €9. However, parts and labour are not covered and there is no 365 breakdown assistance or gas discount.
What Is the Hive Active Heating Plan with Bord Gáis Boiler Service?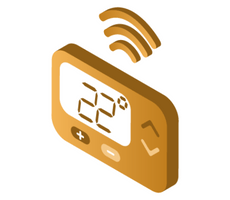 The Hive Active Heating plan is an optional add-on to boiler plans. On top of the boiler service contracted, with the Hive plan you'll find the following included:
Smartphone app
Hive hub and receiver
The Hive wireless thermostat
Installation
If you've chosen the 365 Boiler Care plan, adding on the Hive plan will set you back an additional €200 upfront (€379), while the Complete Boiler Care once-off cost will increase by €250 to €349.
If you'd like to add in additional heating zones within your home, such as a separate zone for the sleeping area and another for the communal area, an extra zone costs €119.
Find out more about the Hive smart thermostat with our review or compare it against other smart thermostats to see how it holds up against the competition.
Bord Gáis Boiler Service Packages Compared
Benefits
365 Boiler Care
Complete Boiler Care +1
Complete Boiler Care
Up Front Cost
€179
€149
€99
Monthly Price
€15
€12
€9
12 Month Cover?
Up to €1,200
parts & labour
Up to €300
labour only
❌
365 Priority breakdown Assistance
✔️
✔️
❌
Auto Renewal
✔️
❌
❌
Source: Bord Gáis
Last updated: 01/03/2023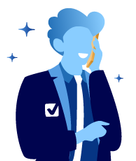 Find out now how much you can save by switching with our help.
Speak to one of our energy advisors - it's free!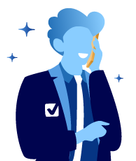 Save money on your energy bills with Selectra.
Selectra is currently closed. You can leave your phone number and get a free callback.
How Much Does a Bord Gáis Power Flush Cost?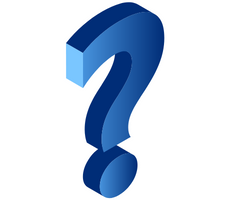 The HomeCare team at Bord Gáis Energy also offers a service related to boilers called "power flushing".
Power flushing is the name given to a process whereby a machine flushes out your central heating system to remove sludge and scale which has built up. It's currently only available in the Dublin and Cork City area.
The advantages of flushing out your central heating system are:
Your boiler will function more quietly
You'll get more heat for less energy (read: less money)
Increase the efficiency of your home heating system
Extend the lifespan of your central heating system
Prices are not available on the Bord Gáis website but reports have claimed it could cost up to €599. There is also a €30 cancellation fee if engineers are unable to access your home to carry out the appointment, or for safety reasons need to abandon the power flush.
How Much Does a Bord Gáis Boiler Replacement Cost?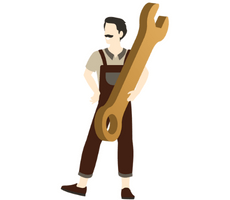 If your boiler is 15 years or over, then Bord Gáis Energy recommends changing it. Older boilers are much less efficient, prone to breaking down, and are difficult to find replacement parts for. Replacement boilers can be pricey so it's important to read up on how you can avoid the high costs as much as possible.
Bord Gáis recommends getting your boiler replaced through Local Heroes. To get an estimate of how much it would cost to get your boiler replaced, you can enter in the details on the website to receive a personalised estimate.
The most efficient boilers are condensing combi-boilers, and it can cost from upwards of €2150 to get a new one installed.
Can I Get a Bord Gáis Boiler Replacement Grant?
If your house was built before 2006, you may qualify for a new boiler as part of the SEAI heating controls upgrade scheme.
If not, then you're out of luck as grants for new boilers have been discontinued in favour of promoting a move to more environmentally-friendly ways to heat your home and hot water, such as heat pumps.
What are ad hoc boiler repairs? If you'd rather not sign up for a boiler care plan then you can simply opt for Bord Gáis energy's boiler repair service, priced from €99. This is an ad hoc service that will provide you with cover for repairs when you need them!
Which Boiler Types Does the Bord Gáis Boiler Service Cover?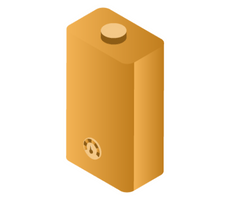 Not everyone has the same boilers since different boiler types have come in and out of fashion as well as have had other advantages for different property types. Bord Gáis unfortunately doesn't cover all boiler types in its boiler service, but it does cover the repairs and servicing for the majority of boilers you might have at home.
Which Boilers Are Covered?
The main boiler types that are covered are the following:
The Bord Gáis boiler services package covers gas boilers completely all the way until installation, however oil boilers are only covered for repairs.
Which Boilers Are Not Covered?
The majority of other boiler types, such as combi boilers, biomass and other electric boilers don't seem to be covered by the Bord Gáis boiler services package. Make sure you know what type of boiler you have and if you have any doubts, contact Bord Gáis beforehand to find out whether you can take out the cover!
Is Bord Gáis Boiler Service Worth It?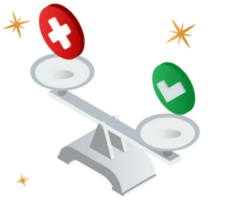 Bord Gáis Energy is a well known and respected company with a long history in Ireland. But are its boiler deals up to scratch, or can you get more bang for your buck elsewhere?
A quick look on the Internet shows that boiler service offers in Dublin can be had for as little as €69, with the average working out at €73. That's significantly less than the complete Boiler Care package from Bord Gáis Energy which is €99 plus €9 a month, with little gains for the extra cash.
However, the 365 Boiler Care does include parts up to €1200 - but is it worth it? At a €179 once-off fee plus €15 a month, the yearly cost of the package comes out to €359. If you calculate the real value of the boiler service included at €73, that still leaves €286. For some people it may also be a convenient option as it can be managed from your regular Bord Gáis login and counts towards your Bord Gáis rewards if you use them.
This €286 equates to €1200 of boiler parts plus priority assistance should your boiler have any issues. If you have a new boiler covered under warranty for parts (usually from 7-10 years) then we would say it's not worth it.
If your boiler is aged between 10-15 years and has had an issue or two, and you're not ready or willing to shell out for a new boiler yet, then it would absolutely be worth it.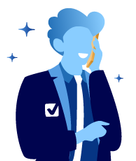 Talk to a real person — Fast. Speak to one of Selectra's energy experts now.
Our free service will put you through to a real person without the wait.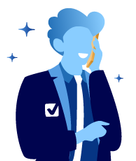 Save money on your energy bills with Selectra.
Selectra is currently closed. You can leave your phone number and get a free callback.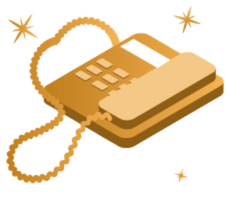 How Do I Contact the Bord Gáis Boiler Service Team?
To contact Bord Gáis Energy about its Boiler Care packages or adding on Hive Active Heating, you can reach the HomeCare department on 01 6110145 or 01 6110105 from Monday to Friday 8 am to 8 pm and Saturdays 9 am to 5.30 pm.
Alternatively, you can also reach out via email ([email protected]) or by post to:
Boiler Services
Bord Gáis Energy
PO Box 10943
Dublin 2
For all other ways to contact Bord Gáis try our comprehensive Bord Gáis contact page.
If you would like to compare boiler service prices, contact Energia, another popular Irish energy provider which has excellent customer reviews.
Find out more about our offers from energy, broadband and waste collection providers!

]