Smart meters Ireland 2019: ESB, Electricity Monitor & IHDs
What is a smart meter?
Simply put, a smart meter is a meter which records electricity or gas usage and communicates the information to an electricity supplier directly. Smart meters are often confused with In-Home Display monitors (also called electricity monitors).
Smart meters can also be used to measure water consumption, but in this article we'll be focusing on electricity applications. Newly installed gas meters in Ireland could be easily converted to gas meters in the future, but the present rollout is only of electricity smart meters.
How do smart meters communicate with suppliers?
The technology used in smart meter-supplier communications was developed in 1972 by Theodore Paraskevakos and is a form of digital transmission, spun off from the Caller ID system. Information is transmitted within your home on the Home Area Network (HAN) and to suppliers using the Wide Area Network (WAN).
When are smart meters being rolled out across Ireland?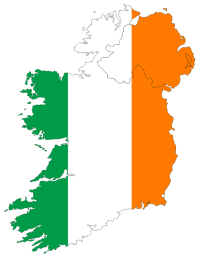 A €1.1 billion smart meter programme will be launched in Ireland in autumn this year, with the first phase aiming to replace 250,000 standard electricity meters with smart meters by 2020.
The initial phase will also prioritise replacing older meters and supplying customers who have requested them. Roughly 500,000 meters will then be switched out over the following four years.
This means that in theory, barring any delays or unforeseen issues, by the end of 2024 every house in Ireland should have a smart meter.
Customers with older meters and customers who contact ESB and request a smart meter, will be prioritised in the intial phase of the rollout.
---
ESB smart meter
ESB networks is responsible for managing the Irish electricity distribution network and will be working in conjunction with Gas Networks Ireland, and energy suppliers, to roll out smart meters to Ireland's 2.25 households currently connected to the electricity grid.
Security requirements have been incorporated from the very start of the smart meter project proposal (in 2008). The national smart metering program is in fact under the direction of the CRU, who also undertook preparatory work for the scheme.
---
Electricity monitor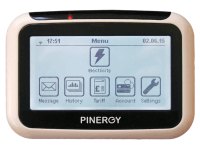 Electricity monitors, also known as In-Home Display units, or IHDs, will be provided from 2024 after completion of the smart meter rollout. Two electricity suppliers, Electric Ireland and Pinergy, do currently provide IHDs with their smart meter packages.
Alternatively, if you don't have a smart meter yet but are interested in enjoying some of the benefits in the meantime, such as monitoring and reducing your energy consumption, you could try out the Owl or Minim electricity appliance monitors.
---
Electric Ireland smart meter
Electric Ireland offer smart meters as part of their SPAYG (Smarter Pay As You Go) electricity package, and include their snazzy In-Home Monitor (IHM) unit to sweeten the deal. The IHM unit allows you to view your balance, usage consumption, account details and tariff. It's also highly customizable, with options to change the backlight, sound, and personal target settings.
---
Pinergy smart meters
Pinergy are a PAYG only company and provide smart meters with touch-screen electricity monitors. They highly recommend smart meters and claim that 32% of new Pinergy users have managed to reduce their annual energy consumption by at least 20%.
Given that one of the biggest drawbacks for PAYG customers is that PAYG is more expensive, a 20% reduction in usage could make a massive difference to the amount that customers need to top up and would certainly make PAYG a much more attractive option.
---
Smart meters abroad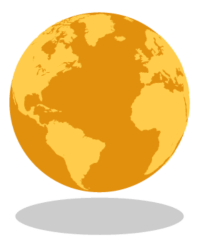 Currently there are roughly 500 million smart meters installed globally, a number set to rise to 700 million by 2020 year-end. In Europe alone, nearly 40% of the EU's electricity customers - a mind-boggling 70 million households - are already using smart meters, and that number is set to increase to more than 200 million by 2023.
Italy and Sweden were the first European countries to pioneer the nationwide deployment of smart meters, and Spain soon joined in with their efforts. Our neighbours in the UK began their smart meter rollout in 2011, aiming to have smart meters installed in 50 million households by 2020. However the UK's scheme is currently running behind schedule, meaning it's doubtful the 2020 target will be met.
---
Smart meter advantages
Smart meters will mean more accurate information regarding customers' usage. Customers who receive smart meters through the Irish governments scheme will pay no upfront additional costs, with an estimated €5.50 additional network charge over a period of around 20 years to recover any costs incurred.
Smart meters will also greatly aid the Climate action plan, by making households more responsible and accountable for their own energy usage
Customers will be able to view their usage and tariff information either online, through an app, or through an in-home monitor display (due to be installed after 2023).
Smart meters have a high degree of accuracy and will be able to measure electricity imports and exports. This means that customers who have additional energy sources, such as solar power, will find it easier to feedback their excess electricity into the grid and get paid for it.
Time-of-Use tariffs - from 2024 suppliers will be obliged to offer these. Time-of-Use tariffs take into account customers' consumption patterns and take advantage of cheaper electricity, during off-peak hours for example.
Studies suggest that customers could save an additional 2.5% off their energy needs per year (around €50), through the use of smart meters alone, due to an increased awareness of their consumption. Time of Use tariffs could then introduce even further reductions in usage, up to 8% less (or a whopping €160 yearly reduction).
No more estimated bills. People often receive estimated bills as they are not at home when ESB engineers pass by to take a reading. Smart meters will also render submitting meter readings a thing of the past.
Customers will be able to see which gadgets and household appliances are consuming the most electricity, and take steps to replace items or encourage energy-saving behaviour in their home. There are many ways to reduce your bills by changing energy spending habits in your household, and smart meters can help.
Less energy consumption equals less demand. Less demand means a further reduction in carbon producing fuels that produce electricity. So not only will customers be saving money, they'll also be helping to save the environment and push Ireland closer to its EU carbon reduction targets.
---
Smart meter disadvantages
Customers who don't wish to have smart meters installed can opt out but should be aware that over time the only meters offered will be smart meters - it will not be possible to swap out their existing meter for a traditional credit meter.
Smart meter installation will incur an additional network charge for customers, however as mentioned above, this will be the nominal amount of €5.50 a year. This network charge will be applied whether customers opt in or out.
Some concerns have been raised about the microwave radio frequency emission of smart meters and possible health repercussions.
Likewise, concerns about the protection of personal data have been raised, as well as the possibility of "home-hacking" where hackers could remotely gain access to your household's electricity system and disable it.
Possible savings may have been overestimated for customers, with large UK electricity and gas providers such as British Gas estimating that actual savings for their customers has actually been less than €4.50 a year. British Gas did not provide any additional information, such as whether their customers had initiated more effective usage habits using the information their smart meter provided them with.
Some smart meter customers in the UK have reported issues with faulty meters contributing to an increase in their bills.