Mortgage Protection Insurance: Do you need it?

So you have found your dream house and your mortgage has been approved by the bank, a job well done. Except, mortgage protection insurance is compulsory for mortgage holders in Ireland, a fact many first-time buyers may be unaware of.
---
In fact, the majority of mortgage lenders will require you take out a protection policy before allowing you to draw down on your mortgage. So how do you go about finding the best mortgage protection insurance for your home and your situation? Read on and find out what mortgage insurance is exactly, and how to go about getting it.
---
What is mortgage protection insurance?
Now that we know that mortgage protection insurance is a must-have when buying a home and taking out a mortgage, what is it exactly? Mortgage protection insurance is a cheaper form of life cover assigned to cover the remainder of your mortgage should the worst happen.
Apart from being compulsory for all mortgage holders, mortgage protection insurance can also give you peace of mind that your family won't be left holding the bill or out on the street should you pass away.
Mortgage protection insurance protects any family members or partners who may be unable to afford the burden of paying the mortgage alone without the benefit of your income.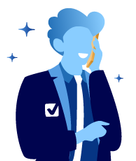 Moving? Selectra can help you set up your energy & broadband.
Our specialists will help you pick the right plan for your new home.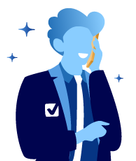 Save money on your energy bills with Selectra.
Selectra is currently closed. You can leave your phone number and get a free callback.
---
What is the difference between mortgage protection and life insurance?
While it could be said that mortgage protection is a form of life insurance, it is a specialised - and cheaper - version of it.
The main difference between mortgage protection and life insurance is that while life insurance leaves a lump sum to the nominated beneficiaries to replace your lost income, mortgage protection insurance only pays the remainder of your mortgage.
In general, mortgage protection insurance is 100% mandatory - and advisable - for mortgage holders, but a separate life insurance policy only makes sense if the mortgage holder or mortgage holders have dependents.
Life insurance cover can also be bought any stage of your life, while mortgage protection insurance clearly only comes into play upon obtaining a mortgage to finance purchasing a property.
Note that if you have an existing insurance policy with a lump sum payout which is larger than your mortgage, you may be able to use this policy to draw down on your mortgage, instead of contracting a new mortgage protection policy.
---
What types of mortgage protection insurance are there?
Mortgage protection insurance policies can generally be split into three categories:
Single policy
Joint policy
Serious illness cover policy
---
Which factors affect the price of a mortgage protection insurance policy?
The main factors which can influence the annual premium you pay are:
The size of your mortgage
Your health (smokers will also pay more)
Your age
In Ireland the government also levies a 1% VAT charge on mortgage protection insurance policies.
---
Understanding common mortgage protection policy benefits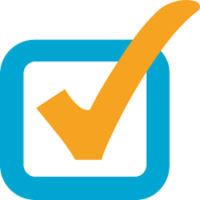 Mortgage protection policy providers in Ireland tend to be quite competitive regarding price and benefits. In practice, this means that the savings you can reap each month from comparing providers and choosing the cheapest policy can be as little as 50 cent and up to €5.
Keeping that in mind, you may want to pay closer attention to the benefits that are included with the policy, and not base it on price alone. Here are some common benefits that are sometimes included in mortgage protection policies, so you can decide which is the best policy for your personal situation.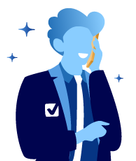 Selectra can help you find the best energy offer for your home.
Save money for what's important. Don't overspend on Energy.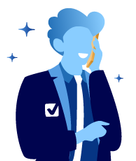 Save money on your energy bills with Selectra.
Selectra is currently closed. You can leave your phone number and get a free callback.
Accidental death benefit
If you are in the process of taking out a mortgage protection policy but have not completed the procedure yet to start the policy and pass away, some providers will pay up to €150,000 if you die as the result of an accident.
Children's life cover
While children's life cover is an issue which can be difficult to consider, it is included with some policies. Coverage will usually apply from 3 months of age until 21 and cover can range from €2500 to €7000 per child.
Guaranteed insurability
Guaranteed insurability refers to the option of being able to take our extra cover without providing evidence of good health, in certain situations. These situations can include if your mortgage increases or you extend the term of your mortgage.
While each insurance provider has its own set of terms and conditions allowing their customers to exercise this option, in general exercising this option will depend on the amount you would like to increase your cover by. This option can be useful if you think you may upgrade to another house in the future and need to increase your mortgage.
Reinstatement clause
If you cannot, or forget to make a payment, your policy can be cancelled. This option will give you extra time to pay the missed payment and continue your policy. It also means that the insurer may pay out even if a death occurred during the period when payments were missed.
Terminal illness benefit
Terminal illness benefit means that your insurer will pay out the amount needed to your bank if you are confirmed to have a terminal illness and likely to pass away within 12 months.
Waiver of Premium
A waiver of premium benefit will stop your mortgage protection premiums if you are unable to work due to disability or illness. If you are paying a high premium, this could be an attractive option and buy you more peace of mind.
---
Where can I get a mortgage protection policy?
Irish law permits mortgage applicants to shop around for their protection policies, thus meaning you do not need to necessarily take out your policy with the same bank you have your mortgage with.
Some of the most popular current mortgage protection policy providers in Ireland are:
Aviva
Bank of Ireland
Irish Life
New Ireland Assurance
Royal London
VHI
Zurich
Aviva mortgage protection insurance

Aviva promises quick and easy mortgage protection through expert advice, and a signature-free process to speed up the paperwork. The signature-free process is available for policies up to a maximum insured value of €1,000,000, however, any medical forms requested will still need to be signed.
The most welcome addition to Aviva's policy offering is the price match facility. Aviva promises to match mortgage protection policy quotes from other major Irish insurance providers and to add an additional 15% discount on to the quote, as long as the sum to be insured is less than €1,500,000.
Note that the price match and discounts are only applicable to a minimum premium of €10 per month.
Aviva mortgage protection features:
Price matching plus additional 15% discount.
Better rates for non-smokers.
Free accidental death-cover while your application is being checked.
Access to a professional financial adviser who will also deal with the signature-free paperwork.
Access to a second medical opinion service included from the first day that cover kicks in.
Guaranteed insurability.
Available add-ons:
Aviva reviews
While reviews available on Aviva do not relate to its mortgage protection product alone, they can be helpful to give a general overview of the company and its customer service.
Aviva currently holds a rating of 4.5 stars out of 5 on Feefo.com, and a 1.5 out of 5 stars rating on Trustpilot. However, it should be noted that Feefo mainly services the UK while Trustpilot contains many international reviews, so neither is an accurate reflection of Aviva Ireland.
The Aviva Insurance office in Dublin holds a 3.6 /5 stars rating on Google, but the majority of the reviews deal with Aviva's car insurance offering.
Customers who were unhappy with the company cited:
A long and difficult process with a lot of paperwork needed in order to make a claim.
Poor customer service and the need to chase up issues because of a lack of response.
On the other hand, customers who were satisfied with Aviva spoke of:
Reasonably priced services.
Quick adjustments to policies where needed.
Bank of Ireland mortgage protection insurance

There is very little information available regarding Bank of Ireland mortgage protection insurance online. You can enter your details online and use the BOI mortgage protection calculator to give you an idea of how much your monthly premium would come out to.
Bank of Ireland does not appear to advertise its mortgage protection policy, and we would assume it is generally taken up by customers who take out mortgages with Bank of Ireland. Keep in mind that you are not required to take out mortgage protection insurance with the bank that holds your mortgage, and may make your own arrangements.
Irish Life mortgage protection insurance

Irish Life lays out some very clear points regarding its mortgage protection plan. Namely that you must be between 18 and 74 years of age and have a maximum term of 40 years in order to take it out.
You are also only covered if you keep up with your payments. On the bright side, you will pay the same amount for the entire time you are insured although you cannot change the amount of cover you have after the first five years, which could be awkward if you fancy increasing your mortgage and upgrading to a larger property.
Irish Life mortgage protection features:
Automatic children's life cover.
Flexible mortgage cover options until the fifth year of coverage.
Accidental death benefit.
Available add-ons:
Life cover
Specified illness cover
Guaranteed cover
Irish Life reviews
Unfortunately, Irish Life reviews are thin on the ground. Searching for the company does turn up that Feefo.com has 13 reviews for Irish Life with a rating of 4.8 out of 5 stars, however, the page is no longer accessible.
The Irish Life office on Lower Abbey Street in Dublin has 17 reviews and is rated 3.1 out of 5 stars.
Customers who reported a negative experience with Irish life said they had experienced difficulties getting contributions back upon cancelling policies, while customers who were satisfied with Irish Life referred to the fantastic services it offers.
New Ireland Assurance mortgage protection insurance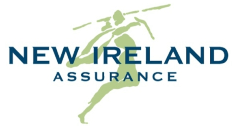 New Ireland Assurance advertises its mortgage protection plan as a highly flexible plan, and indeed it does seem so as they are one of the few providers to offer the option of increasing or decreasing your cover, both the amount covered and the term of cover.
The company is also open to providing information on its claims history, although we do not see a percentage of claims paid out, which would be helpful.
The life choices benefits provided by New Ireland's mortgage policy include the ability to increase cover if moving house, getting married, or having a child, and paying out a monthly income on death for the remainder of the term should death occur within the last 3 years of the insured term.
New Ireland Assurance mortgage protection features:
Life choice benefits
Terminal illness benefit
Children's life cover
Available add-ons:
New Ireland Assurance reviews
There are not enough reviews available on New Ireland Assurance to provide a balanced view of the company.
Royal London mortgage protection insurance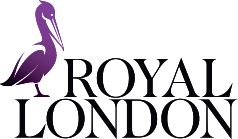 Royal London Ireland (formerly Caledonian Life) has an impressive mortgage protection offer with an option rarely seen - Dual Life cover. Dual Life cover means that not only will your mortgage be settled with the bank upon your death, but nominated beneficiaries will also receive a cash payout, similar to a Life Insurance lump sum.
In addition, you can choose this add-on to your Royal London policy for the same price as Joint Life cover, meaning you'll receive double the cover for the same price. There is also a Helping Hand service offering personal support from a Nurse Advisor to help your loved ones cope will illness or bereavement.
Royal London mortgage protection features:
First-month free cover
Helping Hand
Guaranteed Insurability
Terminal Illness Benefit
Children's Life cover
Available add-ons:
Specified Serious Illness cover
Dual Life Cover
Conversion option (for 5% more on the premium)
Royal London reviews
Royal London comes out well in reviews, with a 4.1/5 rating from Trustpilot and a 4.7/5 rating on Feefo.
Customers who were unhappy with Royal London complained of having to chase up Royal London while going through probate and bereavement, in order to get the necessary paperwork.
Satisfied customers have stated that they found the claims process very quick and straightforward and that on several occasions the company had tracked down previous customers to return money from cancelled policies.
VHI mortgage protection insurance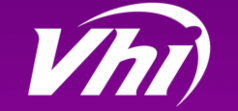 VHI's mortgage protection offering comes with many features included and has a 10% discount for customers already with VHI.
VHI mortgage protection features:
Guaranteed insurability
Terminal illness benefit
Accidental Death benefit of up to €250,000
Waiver of premium
Reinstatement clause
Available add-ons:
VHI reviews
There are not enough reviews available for VHI insurance to give a balanced review.