Student Energy: Guide to Electricity and Gas Bills

Starting your student-life? Or an old-pro, back after the summer break and ready to hit the books for your final year? Either way, student life can be stressful enough, your utility bills need not be a hassle.
---
Here at Selectra we've looked into any and every area you might need some guidance on when it comes to your electricity and gas bills, as well as put together some energy-saving tips.
---
Student accommodation types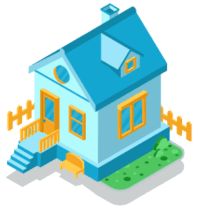 Getting to grips with your energy bills will very much depend on what type of student accommodation you are living in, and will generally fall into one of the two categories below.
On campus accommodation
On campus accommodation has many pros. It is particularly suitable for first year students who may be unused to living away from home, and are unfamiliar with the area surrounding their university of choice. Conversely, it's also ideal for final year students who need to knuckle down and study without worrying about transport and sorting out accommodation.
A big plus for this type of accommodation is that your gas and electricity bills tend to be included in the set fee you pay for your rent. So no need to worry about leaving the windows open when the heating is on, right?
Wrong. Although squandering energy won't see an initial bill increase for you, the more students in your accommodation that misuse energy, the higher the probability that rent will increase. Energy costs needs to be spread across the university residence. After all, gas and electricity aren't free.
Not only that, but it's important to recognise the need to reduce our energy consumption in Ireland in order to meet our carbon emission agreements with the EU. Believe us, every little helps.
The Student Switch Off campaign is a manifestation of the fact that we should conserve gas and electricity, even when we think that over-consumption won't directly affect our pockets.
Off campus accommodation
If you're living off-campus, chances are slight that your bills will be included in your rent. In this case, you'll need to be on the ball and find out what type of meter you have, what tariff you're on (and whether it should be changed), and how to split the bills fairly.
If you're not looking forward to arguing over the bills and splitting hairs, not to worry. There are a variety of apps that will help you figure out how to split the bills fairly with your housemates, and track who has paid what, such as Splitwise. This app is free to use and highly rated, with 4.5 out of 5 stars on Google Play and 85,429 reviews.
---
What should I do when I move in?
If you're the first one in to a rented house, or are lucky enough to be able to have your own place, you need to make sure you are not paying for the previous tenant. The landlord should have sorted out the final bill for the last tenant but if you'd rather not pay for that time their Aunty Rita stayed over when she was up in Dublin, make sure to take a photo of your meters the day you move in. This will help you when the first bill arrives, to make sure you're not paying for anybody else's energy usage.
Similarly, if you're in shared accommodation, it's a good idea to take a photo anyway of the meters as the property will probably be midway through a billing cycle. Your share of the bill should then be calculated proportionately. For example, if you move into a house with two flatmates, and a two month bill arrives, of which you've only been around for one month, you should pay:
The corresponding percentage of all taxes and levies, e.g. As you've only been there for 30 days out of a 60 day cycle, ½ corresponds to the time you've been in the house. As there were three of you, you then need to pay ⅓ x ½, or ⅙ of the bill.
The corresponding amount of the gas or electricity units used (measured in kilowatt hours - kWh). For this you'll need a picture of the meter you took on your first day in the house. If the meter reading was 11050 the day you moved in, and the reading is from 10900 - 11300, then you are only responsible for paying ⅓ of the amount from 11050 - 11300.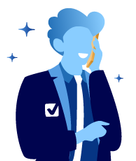 Moving? Selectra can help you set up your energy & broadband.
Our specialists will help you pick the right plan for your new home.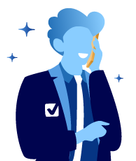 Save money on your energy bills with Selectra.
Selectra is currently closed. You can leave your phone number and get a free callback.
We're assuming some firsthand knowledge and experience of meters and how to read them, in order to take advantage of our tips. However if you're in any doubt about how to interpret the numbers on your meter, check out our guide to understanding your meter and meter types.
Likewise, if you're unsure about how to interpret your bill, have a look at our guide to understanding your bills. Check with your landlord and ask for a copy of the bill if you feel you're being overcharged. In fact, to avoid any future issues it is generally considered good practice to have an agreement with your landlord to always receive a copy of the bill.
---
What tariff am I on?
Your landlord or housemates should be able to tell you what tariff your household is on. Nevertheless, it's a good idea to check out a copy of a previous bill anyway and see which of the three situations below apply to you:
1. Your new accommodation has a PAYG meter.
There are definitely a lot of pros for PAYG meters in shared or rented accommodation. It can be much easier for housemates to organise shared payment, and easier to budget. For the landlord it also has many advantages, namely that they won't be left with a giant bill should their tenants disappear.
However PAYG is much more expensive than normal credit metering, and you should definitely take this into account before moving in to your accommodation. In some cases, it may be free to switch the meter back to a credit meter, and you should ask your landlord about this.
2. Your new accommodation is within a 12 month contract.
Congratulations! Whether you're on the cheapest tariff or not, odds are good that you've found yourself a household that is on the ball when it comes to gas and electricity pricing. The CRU reports that while the Irish were great at initially switching, they are terrible at "reswitching" and as much as 66% of Irish households are out of contract on their energy tariffs.
Make sure to check your household and/or landlord continue to switch energy provider every 12 months in order to keep your bills low. If you find a great deal you could even ask to switch before then, but you'll need to keep an eye out for exit fees and make sure the switch is worth it.
3. Your new accommodation is out of contract.
You are most assuredly paying more than you should be for your bills. Talk to your landlord or whoever is responsible for paying the bills if you are in shared accommodation, and insist they switch providers.
You can have a look at providers on our provider page, and compare gas and electricity prices, and decide which one is best for your household. Don't forget your household could be eligible for further discounts if you sign up for Direct Debit, online billing, and/or a dual fuel contract.
---
Switching as a tenant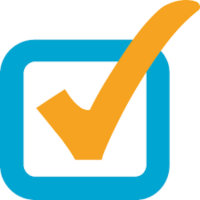 Most tenants believe they can't change their utilities tariffs, but in some cases this isn't true. If your landlord pays the energy bills on your behalf and passes the amount due to you through your rent, then I'm afraid you're out of luck. However, if the bills are in the name of one of your flatmates, or in your name, then yes you can switch. Check your rental contract carefully in order to see whether seeking your landlord's permission is necessary or not, and then switch away!
If you're not in a position to switch, it's still a good idea to ask for a copy of the bills, and make sure that you're not out of contract. If the contract has expired, and your household is paying through the nose, ask your landlord to switch you - your household could potentially save hundreds of euros per year. Check out our list of energy suppliers and find out whether they're renewable, PAYG etc.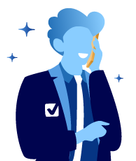 Don't settle for expensive energy. Selectra can help you find a better offer.
Your Home and your Wallet deserve affordable energy. Don't settle for less.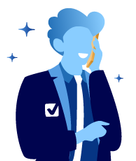 Save money on your energy bills with Selectra.
Selectra is currently closed. You can leave your phone number and get a free callback.
Budgeting for bills
Let's take a look at what the averages are for some Irish households energy expenditure, so you can get your budget in order when it comes to paying your electricity and gas bills. The national average for electricity consumption is 4200 kWh a year, while it's 11000 kWh for gas
This equates to a spend of about €1005 per year for electricity, and €836 for gas, on standard tariffs with no discounts. Sound like a lot? It is - Irish electricity prices and gas prices are among the most expensive in Europe.
However you could still reduce your bill by switching to the best deal on the market. In fact, it's estimated that you could save nearly €200 on your electricity bill, and €150 on your gas bill. It's also worth remembering that these are just estimates for average consumption - and not every household is average. The bills for a two-bed flat will obviously be a much different story than a five-bedroom detached house.
When house hunting it's a good idea to ask your potential flatmates or landlord what the average bill amount for the accommodation is.
If despite all your best efforts, you still find yourself getting into hot water when it comes to your bills, and maybe even sliding into debt, consider contacting your student union welfare officer. There are several financial schemes in place in universities across Ireland to help students who are experiencing genuine financial difficulties.
---
Top energy saving tips for students
Apart from making sure your household is signed up to the best energy deal, there are also other measures you and the members of your household can take in order to decrease the bills.
Avoid estimated bills - Estimated bills can either burn up your budget one month, or give you a horrific shock the next. Either way it is always best to keep your meter readings current so you can budget properly. You can also check out our guide on how to take and submit a meter reading.
Only put on full loads - This applies to the dishwasher, washing machine, and the drier.
Avoid energy vampires - Anything which is on standby mode or is a charger, will draw a charge when not in use, and consequently increase your electricity bills. When in doubt, plug it out.
Use a toaster oven or batch cook - You can chip in with your housemates and batch cook together, meaning less cooking for everyone, and less energy used, or use a toaster oven for smaller meals.
Only boil as much water as needed - Measure the amount of water you add to the kettle - there is no point in heating more water than you need.
Use residual heat - Open the oven when it's turned off, and open the kitchen door after cooking. This way you can take advantage of the heat generated and use it to heat the house in turn.
Fill your fridge and freezer - A full fridge or freezer is a more efficient fridge or freezer.
Use your dishwasher - Dishwashers use less water, and more importantly less hot water than washing by hand. Just make sure you scrape off - don't rinse!- any leftover food before putting anything in the dishwasher.
Add layers - Think twice before turning on the heating. It is a bit unreasonable to expect to be able to walk around in your house in short-sleeves in the depths of winter. Consider adding a warm jumper to your ensemble instead.
Sleep in a cool room - The thermostat should be set to a lower temperature during night time. Not only is it healthier to sleep in a cooler room, it's also cheaper. You should also consider turning off, or down, the heating control on the radiator in your room, as it may not need to be heated all day if you're not spending any time there.
Thirsty for more savings? Check out our guide on a hundred and one ways to save on your bills at home.
---
The Student Switch Off
The "Student Switch Off" is part of the SAVES2 international campaign which aims to reduce energy use among students. It began in the UK and several universities in Europe also currently take part. There are four universities which have signed up to the campaign in Ireland:
Dublin City University
Maynooth University
NUI Galway
University College Cork
The aim of the "Student Switch Off" campaign is to promote sensible energy use among students. As with other groups who live and/or work in student residence halls or universities, there is little to no incentive to take responsibility for energy use.
However, saving energy is good practice in general, and a more responsible attitude could carry across to students when they move into private accommodation. In addition, a reduction in bills translates to lower fees for on-campus accommodation, meaning that students will not only be saving the environment, but could potentially also save money.
---
Moving out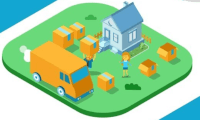 As with when moving in, make sure to take a final meter reading (take a photo as evidence) on the day you move out. If the gas or electricity bills were in your name, then you should call your supplier and ask for a final bill to be sent on the basis of your meter reading.
If in shared accommodation, you can still use your reading to make sure you're being dealt with fairly when the landlord charges you for your final bills.