Panda Greenstar Waste Management

Panda (also known as Panda Green or Panda Greenstar) is an Irish waste management company. Panda belongs to the Panda group, which is also the parent company of the energy provider Panda Power. The Panda group has been operating in Ireland under various guises, for close to 30 years.
---
The difference between Panda and other waste companies, is that Panda waste management is committed to recycling for both households and businesses. If that's not enough, they also provide skip rental services where they recycle 100% of the waste in the skip. Panda is well viewed in the Irish community, as its tagline indicates, it's "an animal for recycling" and often collaborates with local companies on other green initiatives.
Greenstar, another well-known waste-recycling company, also falls under the Panda group umbrella. Panda don't see environmental waste management as an add-on to their operations but as an integral part of everything they do.. For example, in May 2019, Panda offered to recycle all election posters free of charge, a welcome measure against the unpopular posters and their impact upon the local environment.
Customers who are already with Panda for waste management can get €40 a year off their bin bills if they switch to Panda Power for gas and electricity. If you're not already a Panda Power customer, check out our Panda Power Reviews page to see if you should switch.
---
MyPanda and the Panda app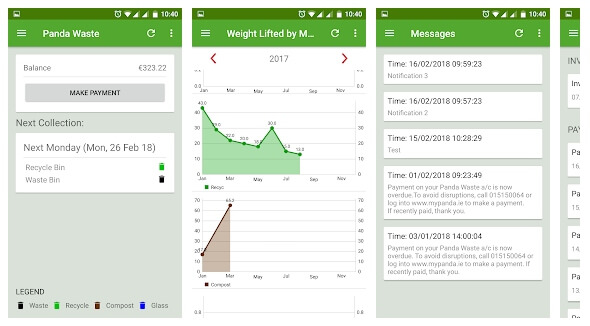 Panda Waste have an app available on both Android and the Apple store. Reviews for the app are relatively high in comparison with ratings for other service provider apps, at 4 out of 5 stars for Android and 3.7 out of 5 for Apple. The app provides the same services as MyPanda (which is the online login system accessed from the Panda website), including:
Reminders the night before bin collection day
The ability to pay invoices
Account management
Bin weight history
It also goes without saying that using paperless billing via the app or My Panda (the online version) is more environmentally friendly and very much in keeping with the Panda ethos. Users of the app were particularly enamoured of the bin reminder service. Some unhappy users cited that payments would appear on the online login section of Panda's website before they would appear on the app.
Waste calendar
To find out your waste collection calendar, simply log in to MyPanda and check your collection dates. As above, Panda Waste will send you reminder messages the night before pickup, but it never hurts to plan ahead, particularly if you are going to be away.
---
Panda bins: What can I put in them?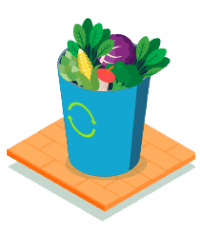 It is extremely important to separate your refuse properly. Putting the wrong item in the wrong bin not only causes extra work when it comes to separating and sorting everything, but it can also contaminate items which have been correctly recycled (e.g. damp rotten vegetables in a cardboard and paper bin). You can also be fined between €10-25 for putting the wrong type of waste in the wrong bin.
However we're well aware of the fact that recycling can get confusing once it gets beyond simple glass/paper/organic bins, so have a look at the information below to help make panda waste collection easier for everyone. Do remember that items for recycling such as plastic containers and tin cans, should be clean and dry. If the item you are looking to throw away is not on the list below, then it doesn't go in your Panda waste bins.
Black bins (household waste):
Aluminium
Animal waste
Ashes
General refuse
Hoover dust/contents
Nappies
Netting (from onions/tomatoes/oranges etc.)
Plastic bags
Plastic food wrapping
Brown bins (composting):
Food (cooked and raw, kitchen scraps, out of date food without packaging etc.)
Tea bags and tea leaves
Bones (from meat, poultry etc.)
Glass clippings, plant trimmings, leaves, cut flowers, old plants
Green bins (dry recycling):
Plastic containers (drink bottles, cleaning bottles, tubs from butter yoghurt and salad, fruit and vegetable trays, milk cartons, soap or shampoo bottles)
Tins and cans (from soup, pet food, drinks, canned food, etc.)
Letters, brochures, cardboard, egg boxes
---
Partnerships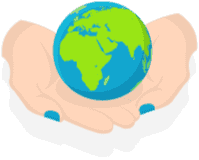 Panda has some interesting partnerships which enable it to provide a wider range of services to its customers, beyond energy and waste management.
McBreen Environmental
Panda has a partnership with McBreen Environmental, through which it can organize drain cleaning and unblocking. McBreen Environmental's head office is located in Cavan but its services are available nationwide. The company has some pretty solid reviews on Google, with 4.3 out of 5 stars and the majority of customers hand out 5 star reviews for speed and excellent customer service.
A1 Skips
If you live in Leinster, you can arrange for a skip through Panda's sister company A1 Skips. If you're wondering what the advantages are of using A1 Skips instead of a different company, in keeping with Panda's green mentality, none of the rubbish in the skip will be sent to a landfill. Instead, it will all be recycled or reused.
Panda Energia agreement
In March 2019 Panda and Energia signed an agreement whereby from June 2019 Panda will provide Energia with a massive 70,000 tonnes of organic waste per year. This waste will then be used at Energia's new bioenergy plant in Huntstown, Dublin.
---
Waste charges controversy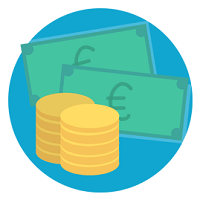 Despite being well viewed in Ireland, Panda also has some skeletons in the closet. They became the centre of attention for all the wrong reasons in 2018 when they introduced waste charges. This was in response to issues generated by the Chinese government banning the import of recycled waste, and the government's new policy of pay-by-weight pricing. Opponents of the new charges pointed out that introducing recycling charges could cause an increase in illegal dumping.
At the very least, consumers can be reassured by the fact that Panda committed to a five-year freeze on the recycling fees in 2018, and as such 2019 costs remain at 80cent per lift of recycling bin and 4.5cent per kilo of recycled waste, and will do until 2022.
---
Contact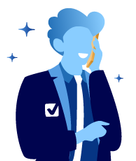 Talk to a real person! Speak to one of our energy advisers for free!
Our free service will put you through to a real person without the wait.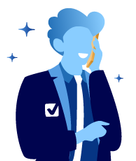 Save money on your energy bills with Selectra.
Selectra is currently closed. You can leave your phone number and get a free callback.
| Contact method | Contact details |
| --- | --- |
| Phone number | 01 829 8992 |
| Out-of-hours number (emergencies) | 1890 626 262 |
| Mailing address | Panda Greenstar, Ballymount Road Upper, Ballymount, Dublin 24 |