Power Blackouts: Contingency plan or reality?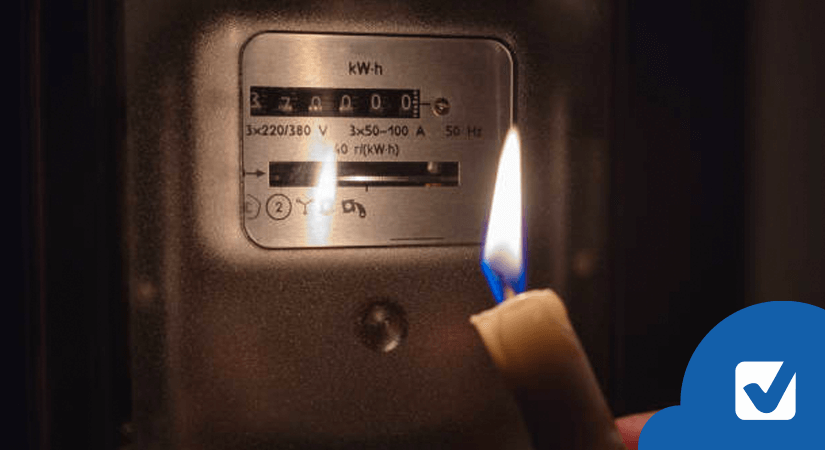 Not only are energy prices soaring in Ireland, but there is also a possibility that the country may be facing electricity shortages for the next five winters! Read on to find out more.
---
Why is there an electricity shortage in Ireland?
Various factors are contributing to the current energy crisis in Ireland:
The global energy shortage
An increase in large data centres in Ireland
The lack of wind
Scheduled maintenance on the largest power plants
COP26
Let's explore these contributing factors in more detail below.
The global gas and energy shortage
This shortage has been talked about numerous times since the Spring of 2021. Seven Irish Providers increased their prices back in April, and many providers have had further price increases since. They have blamed the spike in wholesale electricity prices in the process.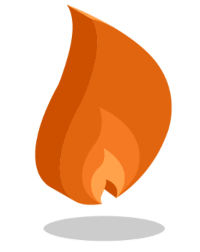 Nearly 48% of Ireland's energy comes from gas, according to the latest CRU all-island residual mix report.
As the economics Law of Supply and Demand states, the less gas available, the higher its price. In this case, the price of gas has risen by precisely 250% in a year!
One of the contributors for the gas shortage has been the last year and a half of confinement. There were fewer workers globally available to extract gas as we were all confined to the four walls of our respective homes.
Now that the entire planet is coming out of confinement, manufacturers are firing up their plants again, offices and restaurants are re-opening, and everything is being restarted worldwide. Unfortunately, we have half of the gas in hand because its extraction was considerably slowed for a whole year.
To compound the issue, every day our society requires more energy rather than less. The increasing use of electronics; (such as phones and electric vehicles) requires larger data centers to store the information. Consequently, this requires more energy.
An increase in large data centres
Ireland has managed to attract big data corporations, such as Google, Apple, Microsoft, and Facebook, to set up shop in the country. Such top brand names are great for the economy, but they are putting a large stress on the energy demand.
These corporations require large servers to store all the data they accumulate. These servers need to be kept in cool rooms where the air conditioning runs 24/7, 365 days a year.
So much energy, it is estimated that they will account for 27% of Ireland's electricity consumption by 2030.
Seeing the incredible amounts of energy data centres are using, some people are now calling for their ban in Ireland despite the economic downfall that may bring.
The lack of wind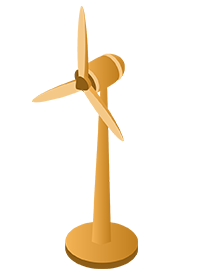 In an effort to solve the increasing global warming and gas emission problem, Ireland has opted to invest heavily into renewable energy, such as wind. According to the Irish Wind Energy Association (IWEA), €14.75 billion has been invested in wind power since 2007.
Today, due to the climate changing its usual patterns, winds have not been blowing as much as before. Consequently, they are not producing the energy originally hoped for, and are therefore unable to answer to the country's increase in energy demand.
It seems that Mother Nature is not without her sense of irony. She appears to disagree with the rescue path we have chosen for her.
Scheduled maintenance on the largest power plants
To compound the issue locally, maintenance work is being carried out in Ireland's two largest power plants: Huntsdown in Dublin and Whitegate in Cork. These two plants account for 15% of Ireland's energy production.
Good news did arrive this past weekend when the Huntsdown gas-fired power plant returned to operation. This is said to add an additional 7 to 8% of the country's electricity demand back to the grid.
A spokesperson for EirGrid, the national electricity grid operator, confirmed that the Whitegate power plant will also resume "very soon".
"A second generator, Whitegate in Cork, is making very good progress in fixing a technical problem and will return very soon. The plant, which is owned by Bord Gais Energy, has a capacity of 444MW and has been unavailable since last winter."
Let's hope that "very soon" is prior to this year's Christmas holidays!
COP26
COP21, better known as the Paris Agreement, was hailed as a real breakthrough back in 2015. It is the first climate change protocol where all 186 countries are bound to report on their progress, Ireland included.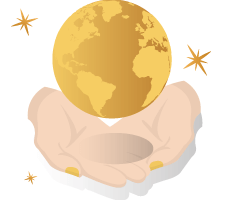 The agreement is meant to entice governments to favor actions to help curb climate change over decisions that would hinder it.
Ireland's current conundrum is the perfect example of this.
The easiest and quickest solution to increase energy production and avoid potential blackout periods would be to fire up coal and oil power plants. Due to the current situation, their scheduled closures are now being pushed back to help fight the current energy crisis.
However, the government wants to avoid using this resource as much as possible as it would be counterproductive to reducing carbon emissions, and these targets constitute law.
With COP26 right around the corner, we suspect the Minister for the Environment, Climate Action and Communications, Eamon Ryan, doesn't want to show up boasting about the ignition of these large carbon-footprint emitting power plants.
Quite the contrary, the Minister is gearing up to publish a landmark climate action plan on November 3rd. He is ready to set out targets for emissions by industry sector and lay out step-by-step actions in order to meet the country's climate targets.
What is the energy contingency plan?
The government has prepared a contingency plan in case our winter energy demands surpass the grid's capacity.
This past August, the Commission for the Regulation of Utilities (CRU) dropped the plan to seek an alternative €150m for mobile generators to solve the energy shortage situation. This is what first sparked speculations of potential blackouts in Ireland this winter.
Last week, Ministers on the Cabinet Committee on Climate Change were advised by Eirgrid of power cut threats and that power cuts in the family home could be a possibility.
Since then, the government has released a few public statements in an attempt to appease power blackout concerns.
Environment Minister Eamon Ryan and Taoiseach Micheál Martin have expressed confidence that power outages would be avoided but cannot be "absolutely certain" there will be no power outages.
Instead, the Ministers have announced that in the event of power shortages, Data centres and large energy users would be the first to go off the national electricity grid. Hospitals and private homes would be the last to face power cuts.
Under the contingency plan, the hierarchy would be as follows:
Large energy users (i.e., data centres)
Non-critical users (i.e., cement factories)
Hospitals
Private homes
Rest assured that hospitals and other large consumers often have their own energy contingency plan in case of unscheduled power cuts. They often use their own on-site generators. Most private homes do not have such back-up. That is why they are listed at the bottom of the list as a last resort.
Will I be out of power this winter?
While all of this is happening, energy distributor EirGrid warned that under the current conditions, it will be unable to meet the rapid increase in energy demand in Ireland.
It said that emergency measures are needed to secure the country's electricity supply, thus leading to last week's meeting with the Ministers on the Cabinet Committee on Climate Change.
EirGrid also recently updated its position since last weekend's re-opening of the Huntsdown power plant in Dublin, saying it will be of 'great help'. Whether it will be enough to avoid power blackouts remains to be seen.
Minister Ryan said on Wednesday:It is tight and you can't be absolutely certain but we expect to be able to manage it.

But this winter and the subsequent winters will be difficult. We know what we need to do. We will have further options next year which looks to bring additional back-up power into place.
If only we could revert back to that infamous quote, "Talk is cheap because supply exceeds demand", then we wouldn't have to worry about power blackouts for the next five winters!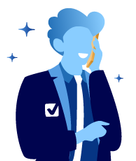 Is your energy consumption above average? Selectra can still help you save!
Find out how you can save on your energy bills by calling our energy experts for free!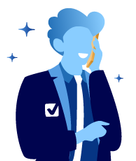 Save money on your energy bills with Selectra.
Selectra is currently closed. You can leave your phone number and get a free callback.