When Will I Get the Electricity Allowance Budget 2023?

---
On 27 September, the Irish government announced its Budget for 2023 with a package to help with the cost of living crisis in Ireland. The most important part is the new electricity payment. In our guide, we'll go through what has been announced in the budget and how to receive your electricity payment.
Don't Miss an Opportunity To Save! On 27 September, the Irish government announced a €600 electricity bill discount for all domestic households. This €600 credit will be split into three instalments coming in November 2022, January 2023 and March 2023.

As the energy suppliers are responsible for you receiving your electricity payment, you can still make a switch without having to worry about losing your discount. You can take advantage of the discounts energy suppliers offer when you first sign up. So give our energy advisors a free call here at Selectra to see if you can maximise your savings with a new tariff + the electricity discount!

Call Our Energy Experts on (01) 913 1771!
What Was in the Budget 2023?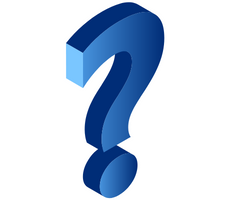 With both an energy crisis and a housing crisis, the Irish government has decided to take more action in fighting the cost of living rises. With inflation in Ireland hitting 9% according to the European Central Bank, the need for the government to intervene and help with the rising costs is greater than ever. The Budget contains a number of elements for ordinary citizens and for businesses:
Social Welfare
Those on long-term social welfare will get an extra once-off payment every week in order to deal with costs in October. From November, people receiving the fuel allowance will get a one-off payment of €400 and those on other welfare programmes will also see an increase.


Tax
Income tax rates are to stay the same but there are increases to tax credit and the tax bands will shift in 2023. VAT will be reduced to zero on a number of different products as well as newspapers.


Employment and Business
Businesses will receive a relief of up to 40% for the costs of gas and electricity including a maximum payment of €10,000. There will also be agricultural tax reliefs for farmers that will be extended.


Housing
The Department of Housing is to receive €6.3 billion for 2023 and the Help To Buy scheme will be extended until the end of 2024. There will also be a new Rent Tax Credit of €500 for those privately renting. In addition, there will be further funding for the Housing Assistance Payment (HAP) scheme.


Transport
Public transport rates are to be reduced by 20% until the end of 2023 and there will be a considerable increase in funding in order to deal with the rising costs.
What Help Will There Be for Energy?
A considerable chuck of the Budget 2023 will go towards helping people deal with the energy crisis. At least €1.2 billion will be spent in both 2022 and 2023 to help bring down the cost of living for energy consumers. This will take place in two main parts:
Electricity Bill Credit
Each domestic electricity customer will receive these payments over the course of the next year. We'll go into more detail about the credit further on in the guide.
Fuel Allowance
More people will now qualify for the fuel allowance and people who are already receiving it will get a once-off payment of €400 in November 2022. There are also other options for vulnerable people who are struggling with their electricity bill.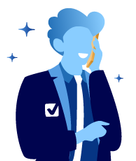 Selectra can help you save money on your energy bills.
Our energy advisers can help you find a better energy offer for your home.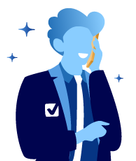 Selectra can help you save money on your energy bills.
Selectra is currently closed. You can leave your phone number and get a free callback.
What Is the Electricity Payment?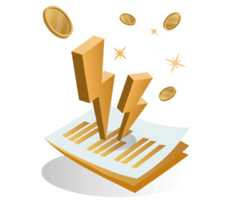 In December 2021, the Cabinet approved a €210 million scheme to help all domestic households protect themselves against the rising cost of electricity. Given the continuous rise of electricity prices, the government also announced in February 2022 a once-off €200 electricity bill credit for every household.
Given that the electricity prices have continued to rise since February, the 2023 Budget has included another electricity bill payment for each domestic electricity customer. Here are some details of the payment:
It provides a total of €600 discount towards each household's electricity bill
It will be only for domestic electricity customers
It will affect 2.1 million homes in Ireland
The payments will be managed by the Department of the Environment, Climate and Communications and ESB Networks
The energy providers will in turn apply the credit to each of their customers.
The Commission for Regulation of Utilities (CRU) will oversee the roll-out of the scheme.
The scheme applies to Pay-As-You-Go accounts as well.
The programme does not apply to gas meters or gas accounts
When you consider the annual average electricity bill in Ireland sits at €1,572, this is a generous 38% discount for the year from the government.
How Much Will I Receive for the Electricity Payment?
Although the government is offering a €600 discount from their energy bills, customers will see this reflected differently on their electricity bills. Due to taxes, the actual amount customers will receive will be a total of €550.47 which will be split over 3 instalments. So on your electricity bills, the payment will show up as €183.49 for each instalment of the programme.
This added money will be deducted from your total bill before VAT is applied. The lower payment after the electricity payment deduction will then be subjected to the 9% VAT rate for energy and will result in a total €200 discount for your bill. Here's an example:
Electricity Payment Example Say, for your electricity bill, your standing charge is €28 and your total usage adds up to €200. This means your total bill will be:

€28 Standing Charge + €200 Usage = €228 Total Bill

Then you have your electricity payment of €183.49 which is then applied to your bill before VAT:

€228 Total Bill - €183.49 Electricity Payment = €44.51 Total Bill

Then you need to add the 9% of VAT to the bill:

€44.51 Total Bill + 9% VAT = €48.52 Final Bill
Who Is Eligible for the Electricity Payment?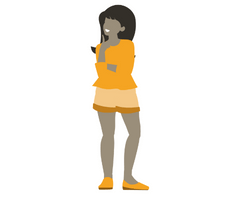 Every domestic household will receive the electricity payment for their electricity bill. This means if your dwelling is classified as farm energy or a business, you will not be receiving any assistance through this emergency initiative.
To add insult to injury for farmers, city dwellers with multiple homes may receive the credit more than once. They will be able to get the credit for every household they own or pay the electricity for.
As just about every dwelling is connected to the grid, this is the quickest and easiest way for everyone to receive some assistance this winter.
How Do I Apply for the Electricity Payment?
You do not need to apply for this scheme. It is to be automatically credited to your account via your electricity provider.
Since ESB Networks manages the distribution of electricity to every home, farm, and business in the country. They, along with the Department of the Environment, Climate and Communications, will be in charge of ensuring that every domestic household receives the credit.
What About Pay As You Go Customers?
For many Pay As You Go customers who have old prepayment meters, energy suppliers will need to deal with your situation separately due to the restrictions on the amount of credit you can actually put on these older meters. 
Many older prepayment meters are hard-coded not to accept more than €100 in one top up, meaning the payments will need to add on through separate top ups. The idea is that a prepay customer will need to purchase a minimum top up of €10 and the government will supply a €90 credit.
The suppliers will need to inform you about how they're planning on implementing the scheme for prepay customers.
When Will I Receive the Electricity Payment?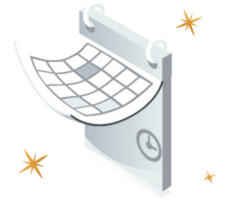 The electricity payment will be applied to household bills in three separate instalments of €183.49. There are no exact dates available for when these payments will be made, but each payment will be made over the next 6 months:
First payment will be made in November 2022
Second payment will be made in January 2023
Third payment will be made in March 2023
The payments will be paid by the ESB to each energy supplier at different stages or groups so some customers might have to wait a little bit for their payment to come through. However, over half of energy customers will receive their payment in the first group. Here's an overview of the expected payment dates:
| Payment | Group 1 | Group 2 | Group 3 | Group 4 |
| --- | --- | --- | --- | --- |
| Payment 1 | 27 October 2022 | 2 November 2022 | 8 November 2022 | 14 November 2022 |
| Payment 2 | 20 December 2022 | 4 January 2023 | 10 January 2023 | 16 January 2022 |
| Payment 3 | 27 February 2022 | 6 March 2023 | 13 March 2023 | 21 March 2023 |
Source: CRU
Last Updated: 03/11/2022
I Want To Switch Providers. Should I Wait?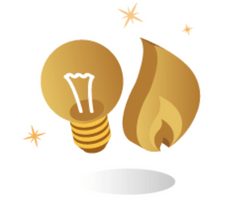 You don't have to worry about losing your electricity payment if you want to switch providers. If you decide to switch, your electricity supplier is still responsible for getting your electricity payment to you. You just need to be aware that if you switch, you might receive the electricity payment from different suppliers.
For example, if you switch between 27 October 2022 and 31 December 2022, you'll receive your electricity payment from the supplier you were with on 27 October. This could be part of a final bill for example.
Currently, there is still a competitive energy market in Ireland and making a switch can really make the difference to your bills. Different energy suppliers will offer different rates so if you can switch, you should.
If you've never switched energy suppliers before, you can learn everything about switching in our complete guide or you can give one of our energy advisors a call for free to see how your current electricity tariff compares with the rest of the market!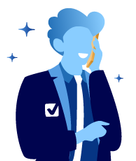 Selectra can help you save money on your energy bills.
Our energy advisers can help you find a better energy offer for your home.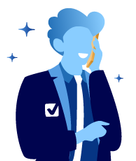 Selectra can help you save money on your energy bills.
Selectra is currently closed. You can leave your phone number and get a free callback.