Electricity and gas prices in Ireland: Overpriced?
It's official and not just a matter of popular opinion anymore: Irish energy prices are expensive. Incredibly expensive. In fact, a report by European energy think-tank Eurostat in late 2017 shows that if you compare electricity prices within the EU, Ireland has the fourth most expensive prices. Even worse, we have the second highest prices for gas.
---
Electricity and gas suppliers in Ireland
It is somewhat disappointing to see that deregulating the Irish gas and electricity markets hasn't had quite the desired effect upon energy bills. So are the suppliers to blame or are there other factors at work pushing up our energy prices?
To add perceived insult to injury, most suppliers increased their prices by between 4.7% to 22.6% throughout 2018. No information is yet available on BEenergy price hikes.
Supplier Price Increases 2018
Provider
1st Semester 2018
2nd Semester 2018
Total Annual Increase
Bord Gáis
Gas: +4.7%
Electricity: +5.8%
Gas: ---
Electricity: ---
Gas: +4.7%
Electricity: +5.8%
Electric Ireland
Gas: +8%
Electricity: +6.2%
Gas: ---
Electricity: ---
Gas: +8%
Electricity: +6.2%/
Energia
Gas: +12.38%
Electricity: +7.6%
Gas: 5.9%
Electricity: +5.9%
Gas: +18.28%
Electricity: +13.5%
Flogas
Gas: +12.8%
Electricity: N/A
Gas: +9.8%
Electricity: N/A
Gas: +22.6%
Electricity: N/A
Just Energy
Unspecified increase across all unit rates.
Unspecified increase across all unit rates.
Unspecified increase across all unit rates.
Panda Power
Gas: +5%
Electricity: +5.9%
Gas: +11.1%
Electricity: +11.1%
Gas: +16.1%
Electricity: +17%
Pinergy
Gas: N/A
Electricity: +9.38%
Gas: N/A
Electricity: +7.89%
Gas: N/A
Electricity: +17.27%
PrePayPower
Gas: +7.5%
Electricity: +6.6%
Gas: ---
Electricity: ---
Gas: +7.5%
Electricity: +6.6%
SSE Airtricity
Gas: +12.3%
Electricity: +6.4%
Gas: +6.9%
Electricity: +6.3%
Gas: +19.2%
Electricity: +12.7%
---
Are electricity and gas expensive in Ireland?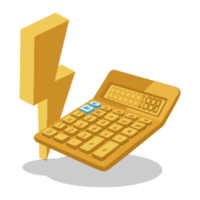 The most significant factor affecting energy prices in Ireland is by far our dependency on imported fossil fuels. And shockingly, if VAT and government levies are removed from Irish electricity prices, they move up from being the fourth most expensive to the second most expensive in Europe, a dubious honour.
Gas prices in Ireland come in at just under 10 cent per kilowatt hour, when compared with the most economical gas-pricing leaders, Romania and Bulgaria, at just 4 cent per kWh.
Worryingly, with our Paris Agreement climate goals looming - and large fines if we miss our targets - fossil fuels still account for nearly 77% of Irish energy consumption. On a more positive note, Ireland's energy import dependency during 2017 was reported by the SEAI in 2018 as having reduced from 88% to 66%.
---
Renewable energy - Can it help?
Given the dependence on mainly external factors, it would be difficult to lower energy prices by our own efforts alone. Renewable energy seems an obvious step to decrease our fossil fuel dependence and increase sustainability and production in Ireland, reducing the need for imports.
However, putting in place the infrastructure for generating such large amounts of electricity also has its cost, which would be reflected in Irish customers energy bills, and of course it also takes time. For a more immediate fix, we need to look to our own homes.
---
Factors affecting electricity prices and gas prices in Ireland

An SEAI report on electricity and gas prices in Ireland has yielded some valuable insights as to why we're paying so much to keep the lights on. Here we outline four main factors, discussed in the report, which contribute to our high energy bills
Global energy prices
The instability and fluctuations in global energy prices particularly affect Irish energy bills due to our dependence on fossil fuels, in particular oil and natural gas. Ireland's oil dependence is the fifth highest in the EU and accounts for 28% of our Total Final Consumption (TFC).
In addition, oil prices are generally set by dollar value, so fluctuations in the value of the euro against the dollar also have a knock-on effect. In recent years the dollar has strengthened against the euro, meaning we need to pay more for the same amounts of oil.
In contrast, as much of our gas is supplied via the UK, the relationship between sterling and the euro affects our gas prices more. In the wake of Brexit and its effect on sterling, this has somewhat narrowed the gap between the two currencies, yet the huge amount of gas we import still remains an important influencing factor on our gas prices.
Fuel Mix
Our fuel mix for electricity generation, much like global energy prices, is dependent on external factors. A large amount of Ireland's fuel mix generation (62%) is still dependent on coal, oil and gas so fluctuations in supply and those markets hit our prices hard. In the EU, only Latvia and Lithuania depend more on oil and gas for electricity generation than Ireland.
Investment
Ireland's increasing demand for electricity and gas means that the transport infrastructure for those energy sources not only needs to be maintained, but also extended. Add to this the need to increase our renewable energy generation, and things get pretty expensive pretty quickly.
Although Ireland's retail energy market has been opened to competition, our transmission networks have not. The electricity transmission network is managed by ESB networks, and the gas one is managed by Gas Networks Ireland, leading to somewhat of a monopoly.
Monopolies never tend to favour the consumer, but the CRU has taken on the role of watchdog for Irish Transmission Network Operators (TNOs), monitoring and approving charges levied by them.
All these costs, of energy generation, supply expansion etc., are reflected in charges passed through to suppliers, who then pass them onto customers via standing charges, and the PSO and carbon levy which subsidize green energy. Also worth keeping in mind is that apart from the direct costs involved, there are also salaries for network employees and maintenance crews that need to be paid, and Ireland is currently in fourth place in Europe for the highest wages.
Taxes
Unlike businesses, householders generally cannot recover the amount of VAT they pay on products, and at 13.5%, it has a sizeable effect on bills. While our level of VAT is actually at the lower end of the scale in Europe for gas and electricity, our neighbours in the UK only pay 5%.
Seasonal Effect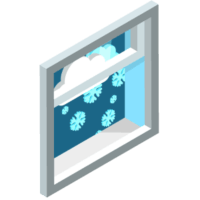 It does seem quite obvious, but seasonal temperatures of course also affect gas and electricity prices. Gas is much more affected than electricity, due to Irish dependence on gas central heating.
When gas consumption is low, e.g. in the summer, charges, taxes and levies make up a large part of the bill and consumption less, and vice-versa in winter.
And of course in the summertime when you are out of your house for several weeks on vacation, this also reduces your energy consumption.
Purchasing Power
As mentioned above, the costs of labour and service required to get gas and electricity to your house also need to be taken into account. Due to the high standard of living we enjoy in Ireland, these costs are correspondingly higher than they might otherwise be.
---
How can we get cheaper bills?
Facing all these factors, it's clear that the long-term path to cheaper bills needs to include a greater focus on renewables and energy independence.
In the meantime, short-term solutions to shrink our ever-increasing bills include: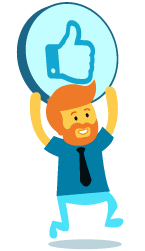 Switch energy provider every 12 months to take advantage of discounts offered by suppliers. Switching can save you hundreds of euros per year.
If you're still under contract with your energy provider and can't switch yet, make sure you are taking advantage of any possible add-on offers such as direct debit and online billing discounts.
Try to reduce your energy consumption the smarter and easier way by changing habits in your household. Our comprehensive guide on 101 ways to save money on your bills at home has tips that can be applied to every household.
Consider upgrading the energy rating of your home by checking if you qualify for any home improvement grants or can introduce renewables to your household. You might be pleasantly surprised by how economical some solutions can be. Home insulation, window glazing, heat pumps, more efficient boilers, solar panels and more are all covered in the guides mentioned below.
Relevant GuidesSEAI grants guide
The best way to heat your home
Renewables guide