Collective switching Ireland - Could you save €€€?

---
With a recent survey of Irish households in February 2019 finding that nearly two-thirds of the population is experiencing fuel poverty, reducing your energy spend has become more important than ever. Three quick ways to do this are collective switching (also called collective bargaining), switching provider every twelve months, and taking steps to reduce your household's energy expenditure. But is collective bargaining any good, and how does it work?
What is fuel poverty?Fuel poverty is defined as when a household spends over 10% of its total income on energy bills and costs.
---
What is collective energy switching?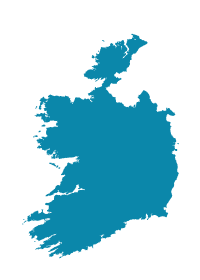 Collective energy switching is when a group of customers negotiate a group deal with an energy supplier, taking advantage of both collective bargaining power and economy of scale. Countries, where collective energy switching is popular, include Australia, the Netherlands, the UK, and Ireland.
In Ireland, collective energy switching has been spearheaded by the One Big Switch organisation, a collaboration between One Big Switch Australia and Irish entrepreneur Oliver Tattan.
Energy suppliers do tend to be big fans of collective switching, as it's a way for them to gain a huge amount of customers in a short span of time, with little effort on their part and without needing to design and run expensive advertising campaigns.
The process of collective energy switching entails what is called a "reverse auction" where energy providers present bids to the collective, and the best one wins and is the offer that customers can sign up for.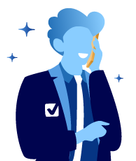 Is your energy tariff too expensive? We can help you find a better deal!
You could save hundreds of euros on your energy bills just by switching supplier.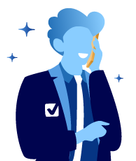 Save money on your energy bills with Selectra.
Selectra is currently closed. You can leave your phone number and get a free callback.
---
Who is One Big Switch?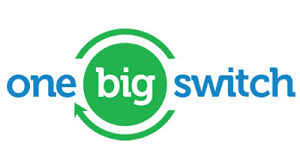 One Big Switch is an organisation that encourages customers to sign up, and once membership reaches a certain level, One Big Switch can then negotiate cheaper electricity and gas discounts with energy providers using collective bargaining. It launched in Ireland in February 2014 with its first campaign, the Big Energy Switch, designed to get discounts for customers for their electricity and gas.
64,000 households joined the Big Energy Switch campaign, an unprecedented success and the first of its kind in Ireland. In 2018 One Big Switch spearheaded a new campaign seeking 10,000 new members to increase their buying power to 130,000 customers for their Big Energy Switch campaign.
One Big Switch is now among the world's largest consumer organisations and still growing. Today it operates in Ireland, the UK, the USA, and Australia.
In a surprising move, One Big Switch also increased pressure on suppliers to make deals for new customers available to existing customers. It has been well known for quite a while now that in order to maintain affordable electricity and gas bills, customers need to switch energy providers every 12 months.
If they fail to do so they will default onto standard tariffs without the benefit of the unit rate discounts they enjoy for the first 12 months of their contracts. What One Big Switch insisted upon was that these "discounts" should always be available for all existing customers, otherwise the difference (up to €400 annually) in what new and existing customers pay amounts to little more than a "loyalty tax".
Currently, as of June 2019, One Big Switch has 168,622 members and two group discounts available right now for broadband and mortgage protection insurance. Other areas that One Big Switch has expanded into when it comes to seeking discounts for its members include health insurance, mortgages, and home insurance. Joining is free and members are under no obligation to accept discounted offers.
How do I sign up to One Big Switch?
Simply head over to the One Big Switch homepage, enter your email address and the county you live in. You can also choose to join via your Facebook account. When signing up you must tick the box indicating you agree to all the fine print: confirmation of consent, terms and conditions, and the privacy policy.
To receive the full discounts, you are required to pay your bills by direct debit (rather than with cash, a cheque or PAYG).
I'm a member of One Big Switch, now what?
Once you've thrown your hat in the ring you'll then receive emails detailing discounts that are available as they arise. You then simply pick and choose the offers you like. One Big Switch is always on the lookout for new offers for its members, and with free membership, there is no reason for you not to join.
However, while One Big Switch always strives to bargain for the best offers possible, you may still be able to get a better deal yourself, so always shop around before settling on an energy provider.
---
What are the advantages of collective bargaining?
Obviously, the biggest and sole advantage of collective bargaining in the increase in bargaining power compared to trying to negotiate a deal yourself.
What are the disadvantages of collective bargaining
The only real disadvantages of collective switching are:
On some occasions, due to your personal or family situation, you may actually be positioned to obtain a better discount yourself. However, as you are under no obligation to sign up to any of the offers you receive through collective switching, then this is not really a disadvantage, merely a fact.


Timescale. Sometimes it can take a few weeks, or even months, after signing up to a campaign for the deal with a supplier to be closed. In the meantime, if you're out of contract you'll be out of pocket as you'll still be paying higher than average bills.


Sometimes customers can assume that collective is synonymous with the cheapest, which is not always the case.

The table below shows the cheapest gas and electricity offers from Ireland's largest suppliers. Before agreeing to a collective switch agreement, we recommend comparing against the offers below.
*Figures are for illustrative purposes only. Calculations based on average consumption figures for an urban home with a 24-hour standard meter. All discounts and cashback have been applied. Last updated: May 2022
---
Verdict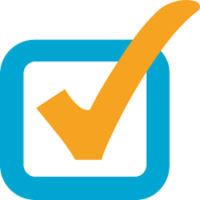 So, should you sign up for collective switching? Well, yes and no.
You should sign up and keep an eye on offers to see if they can improve upon your current gas and electricity rates, but always compare with the offers for new customers. Switching every twelve months, loyalty tax or not, is still the only proven way to potentially save hundreds of euro on your energy bills.
Consider collective bargaining another tool in your arsenal to reduce your household's expenditure - no easy feat with Ireland's energy prices among the highest in Europe - but not your main tool. Switch energy provider every 12 months; it's that simple.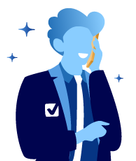 Get free energy advice from Selectra and switch to a great offer!
Our energy specialists can help you switch to a better energy plan in just a few minutes.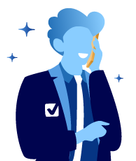 Save money on your energy bills with Selectra.
Selectra is currently closed. You can leave your phone number and get a free callback.