Compare Gas & Electricity Ireland : Best Deals 2019
Here at Selectra, we know how expensive household gas and electricity prices can be. Gas and electricity tariffs in Ireland can also be somewhat confusing to understand.
We've done the needful and dug down deep to bring you comprehensive information on energy price comparison, how to switch gas and/or electric suppliers, and other ways to compare and save money.
---
How do I compare gas and electricity prices?
To compare electricity and gas prices, there are a few things you'll need to know and some items to have on hand in order to make the whole process easier. You'll need:
A recent bill from your energy supplier (to see unit rates and standing charges).
A smartphone, tablet or computer to check current unit rates and offers with other gas and electricity suppliers.
A calculator.
For comparison purposes, you can either use your individual consumption cost or the EAB. Your individual consumption can be calculated by looking at your bills over a yearly period (regardless of whether you switched supplier in the same period) and adding up your usage in kWh (kilowatt-hours). You can then use this figure to calculate your consumption costs.
What is the EAB?EAB stands for Estimated Annual Bill and indicates a set bill amount calculated using the average household's electricity and gas consumption. The CRU is the organisation responsible for approving the EAB of each energy supplier. The current consumption amounts used to calculate the EAB are 4,200 kWh for electricity and 11,000 kWh for gas.
Compare gas prices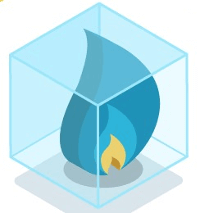 To compare gas prices and get a realistic idea of the savings you could make on your gas bills, we suggest calculating your average consumption using your current gas rates and comparing it with gas provider offers.
We will be using the average annual consumption amount of 11,000 kWh as an example. If you have any further doubts about reading your utility bill or are confused by the terminology, we recommend you check out our guide to understanding your utility bill.
How to calculate your annual gas bill
There are four initial components of how a gas bill is calculated:
Gas unit rate
Standing charge
Carbon tax
VAT
The standing charge is an annual fee, while the gas unit rate and carbon tax are charged per kWh. The carbon tax is set by the government and is usually updated yearly. It is currently set at 0.42 cent, including VAT, per kWh.
The VAT is then added on at a rate of 13.5%. So for example, with a unit rate of 5.75c excluding VAT and an annual standing charge of €90 also excluding VAT, the calculation would be as follows:
| | |
| --- | --- |
| Gas | Annual Amount |
| Unit rate | (€0.0575 x 11000) + 13.5% = €717.89 |
| Standing charge | €90 + 13.5% = €102.15 |
| Carbon tax | 0.042 x 11000 = €462 |
| Total | €1282.05 |
The total above represents a standard tariff with no discounts or free credit for switching. Discounts are usually only against the standard unit rate, not the entire amount billed. If you've been with your supplier for over a year then chances are you have defaulted to a standard rate tariff.
Now that you know your estimated annual bill with your current supplier you can calculate the savings you could make by changing supplier.
View the current offers with the supplier you are checking (or check out their Selectra provider page which contains unit rates and offers information). Now perform the same calculation as above but with the new unit rate, discount, and any credit offered. For example, if the standard unit rate on offer is 5.8c excluding VAT with an 8% discount and €50 welcome credit, the new comparison calculation would be:
| | |
| --- | --- |
| Gas | Annual Amount |
| Unit rate | ((€0.058 - 8%) x 11000) + 13.5% = €666.20 |
| Standing charge | €90 + 13.5% = €102.15 |
| Carbon tax | 0.042 x 11000 = €462 |
| Sub-total | €1230.35 - €50 |
| Total | €1180.35 |
In this case, we can see that by switching supplier you could theoretically save around a hundred euro a year. In most cases, if you have defaulted onto a standard tariff and are switching to a discounted one, you can usually save more, up to several hundred euros per year.
For those cases where customers have a gas PAYG meter, the process for calculating their annual bill is the same except they will also have to add in the annual PAYG service charge
Compare electricity prices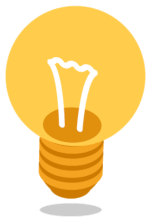 To compare electricity prices from different electricity suppliers we suggest calculating your annual electricity bill amount based on your current rates and tariff, and using that as a guide against potential providers' offerings.
If you have added up your usage over one year you can use that in your calculations. Otherwise, use the average annual electricity consumption amount of 4,200 kWh (as we will be using).
For PAYG customers we would suggest adding together the day and night rates and dividing by two to calculate an electricity bill where you have moved half of your usage to the cheaper nightsaver hours.
How to calculate your electricity bill
In order to calculate your electricity bill, you will need to know:
Electricity unit rate

Standing charge

PSO

VAT
If you are on a standard 24-hour tariff you will have one unit rate. However, if you are on a Nightsaver tariff you will need to know the day unit rate and the night unit rate. At least one-quarter of your household's electricity usage would need to be used up during the Nightsaver hours in order to justify the additional standing charge for being on the tariff.
For calculation purposes, this means that you would need to calculate your unit rate by multiplying your night unit rate by 1,050 (one-quarter of the average usage rate of 4200), and your day unit rate by 3150 and add the two resulting figures. Of course the more electricity usage you move to Nightsaver hours, the more you could save. Ideally, you should aim to shift half of your usage to Nightsaver hours. If you think this could be the case for you then simply add together the day rate and night rate and divide by two to give you the average of what you would be paying with a 50:50 split.
The PSO levy is the Public Service Obligation levy. It is used to subsidise renewable and indigenous energy development in Ireland. It is set by the government and as of August 2019 is set at €41.76 excluding VAT. However, it has been announced that the PSO levy will be reduced from October 1st 2019 to €38.68 including VAT.
As with gas, VAT on electricity is set at 13.5%. So, for a standard tariff with no discounts or welcome credit, and an electricity unit rate of 17.39cent per kWh:
| | |
| --- | --- |
| Electricity | Annual Amount |
| Unit rate | (€0.1739 x 4200) + 13.5% = €828.98 |
| Standing charge | €147.75 + 13.5% = €167.70 |
| PSO | €41.76 + 13.5% = €47.40 |
| Total | €1044.08 |
To calculate how much your bill would be with discounts and/or credit offered by energy suppliers for new customers, you simply repeat the above (as with gas) but apply the discount to the unit rate and subtract any welcome credit from the total.
Compare dual fuel prices (electricity and gas)
In order to compare a dual fuel offer to your current provider's gas and electric charges, you will need to calculate your current rates for electricity and gas as shown above, and then do the same for the new discounted tariff (separately again).
The only difference between calculating for a dual fuel offer is that you will need to check whether any discounted unit rates apply to both fuels, different rates apply to each, or the discount is just against one.
If you are looking for a cheaper dual fuel rate, you should still calculate separate tariffs that are not necessarily from the same provider, in order to see where the bigger savings lie. While dual fuel tariffs tend to be more heavily discounted than single fuel tariffs - and you may prefer to just deal with one provider - sometimes a better deal can be had by splitting your electricity and gas between two different providers.
Box - Comparing your current tariffs to other electricity and gas suppliers offers every 12 months is the surest way to save money and keep your bills down. In fact, the CRU recommends switching energy providers every 12 months.
---
Fixed or variable tariffs?
The vast majority of tariffs in Ireland are variable. This means that unit rates can rise and fall. In practice, due to the volatility of the energy market, this can lead to gas and electricity suppliers adjusting their rates and tariffs several times a year.
A fixed tariff is exactly that - a tariff where the unit rate does not and cannot change for the duration of the energy contract. Due to the fact that while suppliers may adjust their rates up or down, the trend for energy prices seems to be onwards and upwards, these types of tariffs are very popular in the UK. They have not, however, caught on in Ireland yet. Currently, the only suppliers to offer fixed tariffs are Just Energy (due to exit the market soon) and Iberdrola Ireland (newly arrived to the market).
It is a matter of personal preference whether to opt for a fixed or variable tariff. A fixed tariff can act as a buffer between volatile market prices and the billpayer but can be initially more expensive than traditional variable tariffs.
Given how often electricity and gas suppliers adjust their rates upwards, if the difference between a variable tariff and a fixed tariff is relatively small, it could be advisable to opt for the fixed tariff.
Of course, the advantages of a variable tariff include being able to benefit from price decreases. You will need to carefully consider the pros and cons of both tariffs when choosing your new electricity and/or gas tariff.
---
How do I switch energy providers?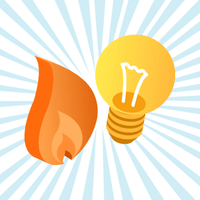 So you've compared providers and are ready to switch. We have good news for you. While years ago switching energy providers would have resulted in a mountain of paperwork, nowadays switching is relatively painless. Simply compare electricity and gas offers, and either call customer service or switch online.
You may be sent out a physical paper contract to sign in some cases, and that's it. Your new energy provider will take care of the rest for you and there will be no need to contact your old provider and cancel your contract.
In many cases, when switching, you will also be asked for your MPRN (Meter Point Reference Number) or GPRN (Gas Point Reference Number). These can usually be found on any of your current gas or electricity bills.
Box - If you are still within contract with your current provider, you may be charged an exit fee for switching. So do check the fine print of your contract or you could receive a nasty surprise with your final bill.
---
Which is the cheapest electricity deal in Ireland?
As of August 2019, the electricity packages below are the cheapest in Ireland. However, deals do change often and prices can be changed every few months, so if you're considering switching to one of the companies below, make sure the offer is still valid.
The requirements column also shows any extra conditions you have to fulfil in order to qualify for the cheapest offer - usually signing up for Direct Debit and paperless billing (also known as online billing).
Electricity Supplier

Package

Requirements

EAB

Energia

Cheapest Electricity

Direct Debit

Online billing

€838

Electric Ireland

SuperSaver

Direct Debit

Online billing

€846

Iberdrola

Green 23

Direct Debit

Online billing

€860

BEenergy

Budget Bonus

Direct Debit

Online billing

€866
---
Which is the cheapest gas deal in Ireland?
Flogas continues to beat off the competition to provide the cheapest gas tariffs, followed closely by the old electricity and gas providers (prior to the deregulation of the Irish energy market) Electric Ireland and Bord Gáis Energy (previously known as ESB and Bord Gáis).
Gas Supplier

Package

Requirements

EAB

Flogas

25% Icebreaker

Direct Debit

Online billing

€684

Electric Ireland

SuperSaver

Direct Debit

Online billing

€710

Bord Gáis Energy

14% Discount

Direct Debit

Online billing

€740

Flogas

25% Discount

Direct Debit

Online billing

€746
---
Which is the cheapest dual fuel deal in Ireland?
Dual fuel (electricity and gas) deals are usually less of a hassle than having two separate suppliers, but are they worth it financially? Energia provides the cheapest dual fuel tariff, somewhat to be expected as electricity is usually the bigger spend and Energia also has the current cheapest electricity rate.
Supplier

Package

Requirements

EAB

Energia

Cheapest Dual Fuel 35/34

Direct Debit

Online billing

€1521

Electric Ireland

SuperSaver

Direct Debit

Online billing

€1556

Panda Power

28% Discount

Direct Debit

Online billing

€1595

SSE Airtricity

1 Year Duel Fuel 27/21

Direct Debit

Online billing

€1609
---
How can I save money on my electricity and gas bills?
There are several ways you can save money on your gas and electricity bills, but here are the top three most important ones:
Switch energy suppliers every 12 months. As we mentioned before, switching providers every 12 months could possibly save you hundreds of euros a year.
Give your home an energy makeover. Depending on the age of your house, you could qualify for an SEAI grant to upgrade your insulation, heating system, or windows.
Implement energy-saving strategies and cultivate good energy habits in your household.
It just takes a few minutes to switch providers online or on the telephone. To help you begin to save money we have also created a handy guide on 101 ways to save money on your energy bills. Implementing even just a few of these energy saving measures is guaranteed to save you money.
---
Who are the current electricity and gas suppliers in Ireland?
At present, there are eleven gas and electricity providers in Ireland. However, Just Energy is set to exit the market over the following months, leaving us with just ten. Of the ten remaining suppliers, one is new to the market, Iberdrola Ireland, who entered the Irish electricity market in the summer of 2019.
For more information on current Irish energy suppliers, you can check out our dedicated energy providers page or click on the link to a supplier below.
Dual Fuel Suppliers
Electricity Only Suppliers
Gas Only Suppliers